Chiropractor, Richard Schmidt, Anxiously Awaits Skiing and Gardening As His Sternum Heals
By Adam Pick on April 30, 2010
I just came across a fantastic email from Dr. Richard Schmidt which touches on the unique, patient process of healing. As you can read below, Dr. Schmidt recently had double heart valve repair and is anxiously awaiting a fully healed sternum to resume his life passions. Here is what Richard wrote to me: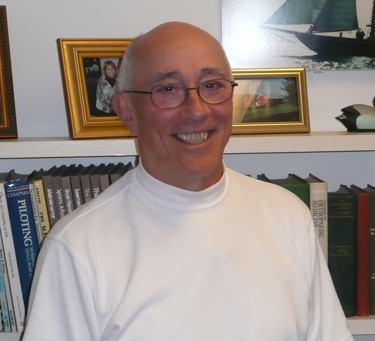 Dr. Richard Schmidt, 66, Recently Had Aortic & Mitral Valve Repair
Hi Adam,
I had mitral valve repair and an aortic valve repair on November 3rd, 2009. I have recovered well and am anxious to resume all of my pre-operative activities. I had a complete sternotomy and thought I would be completely healed in 3 months.
After that time, I planned to go skiing in March.
My cardiologist said, "No way."
I thought, "What a bummer!"
When I inquired about golf he said, "Maybe in April." My surgeon, Dr. Larry Cohn at Brigham & Women's Hospital in Massachusetts, is an avid golfer. Dr. Cohn said that at six weeks after surgery I might be able to golf. But, I certainly didn't feel like it then. And anyway, it was too cold.
I did, in fact, resume golfing in March with no discomfort.
I am now anxious to start digging in my garden. Also, I will soon want to split and stack firewood for next winter. I am 66 years old and otherwise in excellent health. I work out regularly and am gradually increasing my weights. My cardiologist wants to be assured my sternum is fully healed before clearing me for some of the above activities. I, however, feel I can do them now and believe the cardiologist may be a little too conservative.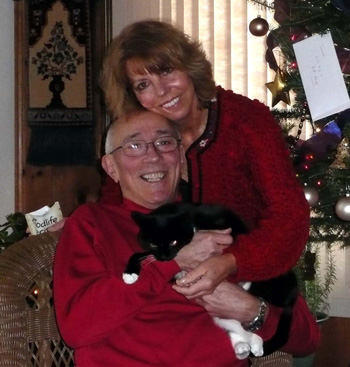 Richard, Carole & Bella (the cat)
I read your heart valve surgery book before surgery. Carole, my wife, and I also followed Peggy Huddleston's meditation and guided imagery program. They both helped a lot. FYI, I was able to leave the hospital just three days after surgery. As you may know, Dr. Cohn is a valve repair specialist.
Thanks for you help,
Dr. Richard W. Schmidt
P.S. I just received an update from Richard that reads, "Adam – My cardiologist cleared me at 5 & 1/2 months post-sternotomy to do anything. I have resumed digging in the garden, playing golf and working out almost at the level of before surgery. I can honestly say that I feel great and have lots of energy. I am very grateful."

Bill Gentile says

on April 30th, 2010 at 1:56 pm
Great info. One day it will be my turn and I appreciate knowing that 6 months is a reasonable time to be freely released back to my outdoor pursuits.


Sharon says

on April 30th, 2010 at 2:07 pm
I am going to be having 2 valve replacements, 1 is the mitral valve. not sure which one the other is but I haven't seen much about anyone having this type of valve replacement (mitral). Can anyone share their experience about the mitral v. replacement, double replacement really. Thank you,


Allen Browning III says

on April 30th, 2010 at 10:05 pm
I had my AVR with Sternotomy 22 Feb. 2010 and Tuesday My Doctor has released me back to work on May 3 2010 with no restrictions. I just finished my 18th cardiac rehab session and am half way done and I feel Great.


Dale P. says

on May 1st, 2010 at 1:03 pm
I had aortic valve replacement surgery at Tufts in Boston the day before your surgery. (Happy Six Month anniversary day after tomorrow, by the way.) And I also used Peggy Huddleston's book and CD, which I too found very helpful. I've been back to unlimited activities for several months now, although I haven't tried swimming yet! I don't think I'm up to doing some of the really heavy gardening activities that I used to do (sawing small tree trunks by hand, for instance), but I'm feeling awfully good, too.


Eleanor says

on May 2nd, 2010 at 11:26 pm
I'm 66 and had a Mitral valve repair on February 2nd. Does anyone have a personal experience of how long after a sternotomy that you can you start cycling again? I've just been informed that I can try riding on a flat surface, no hills and that it will take 2 years to be back to how I used ride. I'm on beta blockers.

Adam's Newest Blogs
Adam's Newest Posts