Chiropractor, Richard Schmidt, Anxiously Awaits Skiing and Gardening As His Sternum Heals
I just came across a fantastic email from Dr. Richard Schmidt which touches on the unique, patient process of healing. As you can read below, Dr. Schmidt recently had double heart valve repair and is anxiously awaiting a fully healed sternum to resume his life passions. Here is what Richard wrote to me: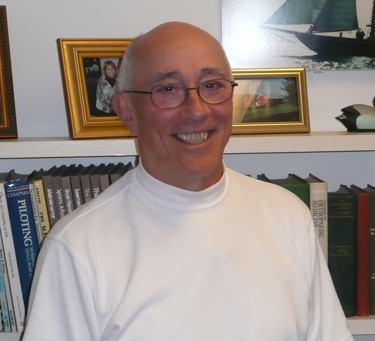 Dr. Richard Schmidt, 66, Recently Had Aortic & Mitral Valve Repair
Hi Adam,
I had mitral valve repair and an aortic valve repair on November 3rd, 2009. I have recovered well and am anxious to resume all of my pre-operative activities. I had a complete sternotomy and thought I would be completely healed in 3 months.
After that time, I planned to go skiing in March.
My cardiologist said, "No way."
I thought, "What a bummer!"
When I inquired about golf he said, "Maybe in April." My surgeon, Dr. Larry Cohn at Brigham & Women's Hospital in Massachusetts, is an avid golfer. Dr. Cohn said that at six weeks after surgery I might be able to golf. But, I certainly didn't feel like it then. And anyway, it was too cold.
I did, in fact, resume golfing in March with no discomfort.
I am now anxious to start digging in my garden. Also, I will soon want to split and stack firewood for next winter. I am 66 years old and otherwise in excellent health. I work out regularly and am gradually increasing my weights. My cardiologist wants to be assured my sternum is fully healed before clearing me for some of the above activities. I, however, feel I can do them now and believe the cardiologist may be a little too conservative.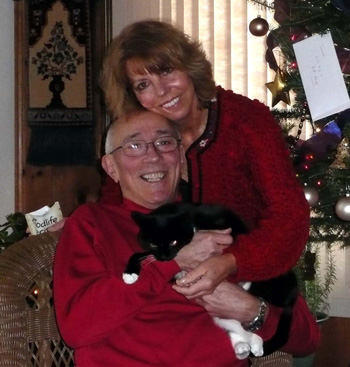 Richard, Carole & Bella (the cat)
I read your heart valve surgery book before surgery. Carole, my wife, and I also followed Peggy Huddleston's meditation and guided imagery program. They both helped a lot. FYI, I was able to leave the hospital just three days after surgery. As you may know, Dr. Cohn is a valve repair specialist.
Thanks for you help,
Dr. Richard W. Schmidt
P.S. I just received an update from Richard that reads, "Adam – My cardiologist cleared me at 5 & 1/2 months post-sternotomy to do anything. I have resumed digging in the garden, playing golf and working out almost at the level of before surgery. I can honestly say that I feel great and have lots of energy. I am very grateful."