"Am I Too Old For The Ross Procedure?" Asks Greg
By Adam Pick on April 21, 2010
I just received an interesting question from Greg about the Ross Procedure option for aortic valve replacement.
Greg writes, "Adam – I've been diagnosed with severe aortic stenosis. According to my cardiologist, I'll be needing surgery in the next few months. Thanks to you, I now know about the Ross Procedure. It seems like it could be a good option for me as I'm active and do not want to be on Coumadin for the rest of my life. However, unlike you, I'm a bit older at 57 years of age. I'm wondering if I'm too old for the Ross Procedure? Do you have any thoughts? Thanks for all you do! Greg"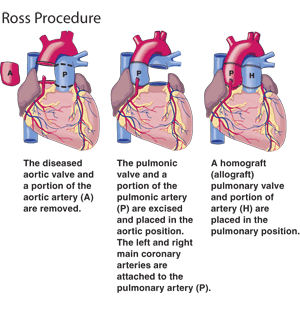 Since I did not have an immediate answer for Greg, I immediately conducted some research which relied upon Dr. Paul Stelzer's 20-year experience with the Ross Procedure.
As you may know Dr. Stelzer has performed over 500 Ross Procedures during his career.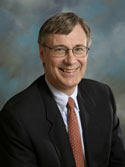 Dr. Paul Stelzer – Mount Sinai Hospital (New York)
In response to Greg's question, Dr. Stelzer offers the following:
Age is not just a number but a physiologic state. Because the Ross Procedure is designed to be a long term solution for aortic valve disease (e.g. aortic stenosis), it is suitable for anyone with at least a 25 year life expectancy.
Usually that translates into someone less than 65, but a few older patients have had this operation quite successfully.
For older patients, simpler alternatives of aortic valve replacement offer 15-20 year durability and are widely available.
Considering Dr. Stelzer's comments, it appears that Greg may be a candidate for the Ross Procedure. However, I would encourage Greg (and perhaps you) to discuss this and other surgical procedures with your medical team prior to making any conclusions about the best treatment method.
I hope this helped you learn more about the Ross Procedure and Dr. Paul Stelzer.
Keep on tickin!
Adam
Adam's Newest Blogs
Adam's Newest Posts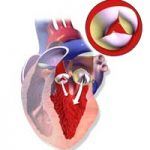 Surgeon Q&A: What Should Patients Know About Aortic Regurgitation? Learn More.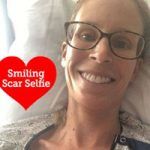 Sara Educates & Inspires 38,443 People About Heart Valve Surgery! Learn More.