"Did Your Sternum and Shoulder Click after Heart Surgery?" Asks Dale
By Adam Pick on February 3, 2010
I just received a great email from Dale about sternum and shoulder clicking after open heart surgery.
Dale writes, "Hi Adam – I had my surgery on November 2, 2009. The surgeon replaced my bicuspid aortic valve (with a bovine tissue valve), the root aorta, and grafted a large piece of my ascending aorta. I have a question… I have some very occasional clicking in my sternum. However, I also have clicking in my right shoulder. It has become more intense, frequent and uncomfortable. Is this normal? Thank you for both the book and this blog! Dale Pfeiffer"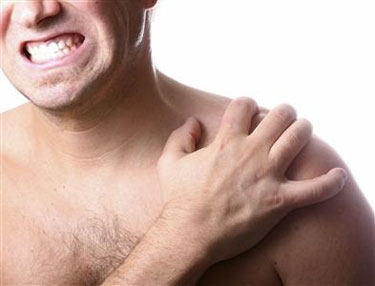 This email from Dale brought back some distinct memories from my early recovery.
Like Dale, I did experience sternum clicks from time-to-time as my sternum healed. In fact, one night I had Robyn (my wife) listen to my chest – as it clicked – to confirm that I wasn't going crazy. To ensure the "clicking" was not problematic, I discussed this noise with Dr. Starnes, my surgeon, who calmed my fears with two words, "That's normal."
Unlike Dale… I did not experience any clicking or pain in my shoulder. However, after I started cardiac rehab, I did meet several patients, including Ted, that often complained of shoulder pain.
What is very interesting about the timing of Dale's email, is that two other emails in my inbox – from Brian J. and Craig R. – are also asking about the exact same issue… shoulder pain.
That said, I did some quick research. It appears that shoulder pain, like chest pain, is normal for patients. According to the University of Southern California Keck School of Medicine, "Some heart valve replacement surgery patients experience pain in their chest and shoulder areas and become alarmed thinking it may be angina. This pain is usually due to muscle and bone aches."
Still, I am curious to know how many, if any, of our patient readers can relate to Dale's, Brian's and Craig's shoulder pain. So, my questions to you are, "Did you experience sternum clicking? Did you experience shoulder clicking? What about shoulder pain?"
Scroll down to see over 250+ comments about this topic.
Keep on tickin!
Adam
Adam's Newest Blogs
Adam's Newest Posts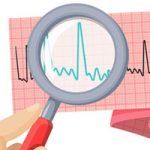 "How Do I Know When My AFib Is Gone After Heart Surgery?" asks Linda Learn More.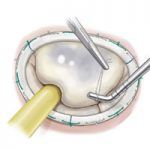 New Findings: Mitral Valve Repair Restores Normal Life Expectancy! Learn More.