"What Is The MAZE Procedure?" Asks Tammy
By Adam Pick on January 26, 2010
I just received an interesting email from Tammy that touches on heart valve surgery, atrial fibrillation and the MAZE procedure.
Tammy writes, "Adam – Like a couple of your readers (Mark, Patrick and Anita), my doctor has suggested that I need a combo operation that includes a mitral valve repair due to regurg and a Maze procedure for atrial fibrillation. I'm just starting to do my research and was wondering if you have any videos about the Maze procedure. Thanks, Tammy"
Interestingly enough, I've noticed that several patients are discussing the MAZE procedure in their new Heart Valve Journals. That said, I located a great video by Dr. Niv Ad of Inova Health System which discusses the MAZE procedure and atrial fibrillation. So… Without further ado, here is the video:
You can learn more at our new AFib & Heart Valve Education Center.
I hope this video helped Tammy (and perhaps you) learn more about the MAZE procedure and heart valve surgery.
Keep on tickin!
Adam
Adam's Newest Blogs
Adam's Newest Posts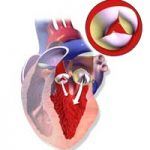 Surgeon Q&A: What Should Patients Know About Aortic Regurgitation? Learn More.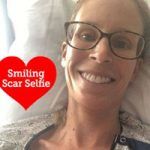 Sara Educates & Inspires 38,443 People About Heart Valve Surgery! Learn More.