Register Now For Dr. Gillinov's Interactive Chat On Wednesday, February 3!
By Adam Pick on January 17, 2010
Hi everybody,
I have some great news to share! As a result of your 100+ responses to an earlier post, the Cleveland Clinic will host an exclusive, interactive chat with Dr. Marc Gillinov, M.D. and our community! If you didn't know, Dr. Gillinov recently performed aortic and mitral valve surgery on Robin Williams, the actor and comedian.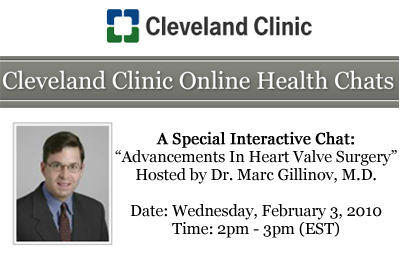 The event is scheduled for Wednesday, February 3rd from 2pm – 3pm (EST) and will provide you with direct access to Dr. Gillinov, one of the world's leading heart valve surgeons.
To participate in the chat, please follow these steps:
If you have a question for Dr. Gillinov – Please use the comments section (below) to post your question. Please be very detailed as this will help Dr. Gillinov better understand and answer your question.
If you would like to join the live, online chat – You must register for the chat at The Cleveland Clinic website. Here are the actions needed to register. Please follow these instructions, step-by-step, as it is a little bit tricky. In fact, it might help to print out these instructions.
First, click this link to arrive at the Cleveland Clinic login page.
Second, if you do not have an account for the Cleveland Clinic website, please click the "Create Account" button shown below. Otherwise, please insert your login ID and password.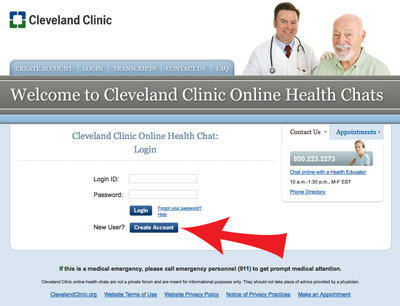 Third, once you have created an account, please return to this blog and click this secure, registration link. (THAT WAS A VERY, VERY IMPORTANT STEP.)
Fourth, once you arrive at the page shown below, please click the "Register" button at the bottom of the page.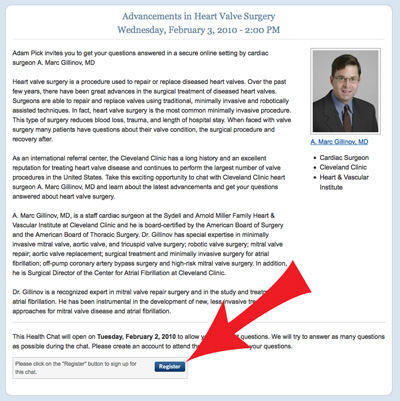 Fifth, you will be taken, once again, to the login page referenced above. This time, please insert your new login ID and password. That's it! You should be taken to a "Thank You!" page which confirms your registration! You're almost done!
To participate in the chat, the Cleveland Clinic's chat tool uses special software, known as Java. That said, you must have Java on your computer. So, please click this link to test if Java is installed on your computer. Otherwise, click this link to download Java to your computer.
Finally, as requested, a written transcript of this chat will be posted following the event. That way, you can review the details of this discussion if you have a scheduling conflict.
Again, thanks for interest in this event! My gut is telling me that we are all going to learn a lot from this online discussion.
Keep on tickin!
Adam
Adam's Newest Blogs
Adam's Newest Posts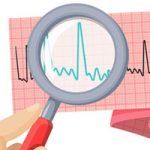 "How Do I Know When My AFib Is Gone After Heart Surgery?" asks Linda Learn More.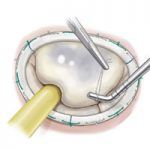 New Findings: Mitral Valve Repair Restores Normal Life Expectancy! Learn More.