New 2010 Edition Of My Book Now Available!
By Adam Pick on December 29, 2009
As the new year begins, I wanted you to know that I recently began shipping advanced copies of the new 2010 edition of my book, The Patient's Guide To Heart Valve Surgery.
Some highlights of the fully-revised 2010 edition include:
Over 40 pages of new information specific to heart valve replacement and heart valve repair surgery.
References to over 135 patient experiences with heart valve surgery (including more than 10 new patient success stories).
A new Top 30 Most Recommended Surgeons listing.
20 more medical diagrams and patient pictures are included to help you better understand heart valve surgery from the patient perspective.
Special eBook interactive hyperlinks to all Internet references within the text.
I've shown advanced copies of the revised book to several patients, caregivers and surgeons. So far, the response has been very favorable. In fact, this morning I received a note from Dr. Marc Gillinov, the staff cardiac surgeon at the Cleveland Clinic who recently performed double valve surgery on Robin Williams, the actor/comedian.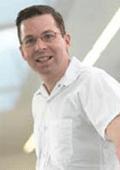 Dr. Marc Gillinov – Cleveland Clinic Staff Cardiac Surgeon
(Robin Williams' Heart Valve Surgeon)
Doctor Gillinov wrote, "Adam – The 2010 edition is terrific. For most patients, heart surgery is an emotionally stressful step into the unknown. Your book answers key questions, reassures readers, and let's patients know that they are not alone. Great job!"
Please note… The new edition is available at this website only. And, the book comes with a 100% money-back guarantee. To learn more about the revised 2010 edition, please click here.
Keep on tickin!
Adam
Adam's Newest Blogs
Adam's Newest Posts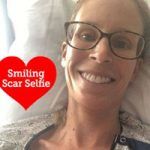 Sara Educates & Inspires 38,443 People About Heart Valve Surgery! Learn More.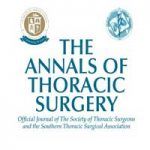 New Study: Heart Surgery Not Linked to Memory Decline Learn More.