"Any Physical Limitations After Open Heart Surgery?" Asks Aaron
By Adam Pick on July 28, 2009
Aaron just emailed me an interesting question about physical limitations following open heart surgery.
He writes, "Adam – I was just given the news that my aortic valve is at the end of its rope. I knew it would happen someday as I was diagnosed years ago with stenosis. However, I wish that someday wasn't now. I'm a very active father and husband that enjoys playing football, soccer, tennis and golf with my boys. I want to know the truth about the recovery. Will I be physically limited after this is all over? If so, how? Thanks, Aaron"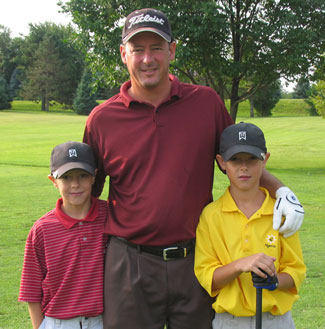 Aaron's email just brought back several, distinct memories following my own diagnosis. Mostly, I remember the fear, uncertainty and doubt that rattled through my brain in overwhelming, unanswered questions like, "Will I ever be the same again?"
So you know, it has been over three years since my surgery.
I can tell you that I am not the same.
I am much, much, much better.
"How can Adam say that?" you might be wondering.
Well… Let me start with the physical nature of my recovery. Although my recovery was challenging, I am pretty much back at full strength. As I have documented in prior blogs, I now participate in all of the physical activities I enjoyed prior to my Ross Procedure which include swimming, gardening, hiking, SCUBA diving, golf, surfing, lifting weights, etc.
Therefore, I do not see open heart surgery as "physically limiting".
In fact, heart surgery actually helped me eliminate certain non-physical limitations.
"Huh? What is Adam talking about?" you might be thinking.
Well… Consider that most patients aggressively pursue their "second chance at life" after surgery. Now, I am keenly aware of just how short life can be. That said, I've actually moved past other limitations that existed prior to surgery.
One of the greatest examples of this was my fear of commitment and marriage. This may sound strange but, as a result of my surgery, I gained a new perspective on life and love that I never understood before. That said, Robyn (my wife) and I just celebrated our 2nd anniversary and we just welcomed our first child, Ethan, into the world. Needless to say, I have never been happier.
Me and Ethan (My 4-Month Old Son)
While there are risks to all things in life, we need to remember that heart surgery is not a curse. Instead, when you evaluate those risks and dispel the fear, heart surgery actually transforms into a medical miracle.
Sorry for getting so personal. I just want Aaron – and all of you preparing for surgery – to know that anything is possible. However, please take the time, to really do your research – on your diagnosis, on your options, on your surgeon and on your recovery – to realize those possibilities without complication.
Keep on tickin!
Adam
Adam's Newest Blogs
Adam's Newest Posts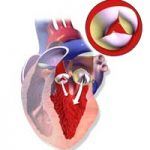 Surgeon Q&A: What Should Patients Know About Aortic Regurgitation? Learn More.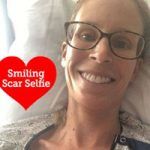 Sara Educates & Inspires 38,443 People About Heart Valve Surgery! Learn More.