"High Heart Rate After Heart Surgery?" Asks Pete
By Adam Pick on June 23, 2009
I just received a great question from Pete about high heart rates after open heart surgery.
Pete writes, "Hi Adam, I had an aortic valve replacement procedure on April 8, 2009, about two months ago. My main concern is that my heart rate is running quite high at 80 to 90 beats per minute. Before surgery, my heart rate was around 60. I contacted my cardiologist about this three times. Each time, they tell me this is one of the side effects from surgery and it should diminish over time. Quite frankly, I am concerned my heart is going to wear out. Any thoughts? Thanks, Pete"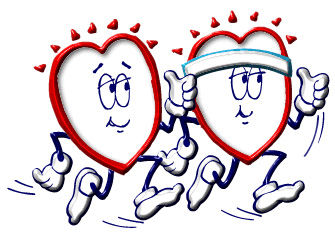 Without a doubt, Pete raises a very valid concern of patients about a high heart rate after heart surgery.
So you know, I experienced something very similar to Pete after my open heart surgery. I have always had a high heart rate – about 80 beats per minute (bpm). However, after surgery, my resting heart rate was about 10 bpm higher. Sure enough, like Pete, I called and asked my doctor whether-or-not this was something to be concerned about.
Guess what? My cardiologist suggested that a high heart rate after open heart surgery was "normal". Sure enough, my heart rate did normalize during my recovery. In fact, I just located a reference on Medhelp which states, "It is not at all uncommon to have rapid heart rates after heart surgery.  For example, atrial fibrillation and atrial flutter are very common, as well."
In some patient cases, however, I have learned that certain drugs (e.g. Metoprolol, Cordarone) may be used to help slow heart rates following surgery. That said, if you are experiencing a high heart rate after surgery, I would encourage you to contact your cardiologist to confirm that your situation is not unique.
Remember… Always safe, not sorry!!!
Keep on tickin!
Adam

LouFilliger says

on February 20th, 2015 at 10:38 am
Hi all, very useful comments throughout, thanks everyone for taking the time to post here. I am one month out from aortic valve replacement ("maximally intrusive") and have been concerned that my resting heart rate is still in the upper 70's sometimes (was upper 50's pre-surgery). Reading the posts here made me realize that I am pressing myself a bit fast to get back to normal. Have already done a couple of 10 mile hikes and started lifting light weights (10-15 lbs) which they told me not to do. In short, I need to give it another few weeks at least. BTW I am 57 and it is fairly difficult to get apples-to-apples comparisons of how much cardio is good at this point. I feel like I'm "out in the wild blue yonder" on this. Oh well, I am rambling – thanks again.


Hamid says

on May 12th, 2015 at 6:29 am
1 month ago my mom had bypass heart surgery MVR by using 29 mm ATS valve + Tricuspid valve rearing by using MC3 ring 30 mm through sternotomy. After operation her heart palpitation has increased to 150. is it something to be worried?


Artifex Alliances says

on May 31st, 2015 at 12:26 am
My brother has a heart sugery recently and recovering in hospital. His heart beat is faster and he develops fever 38 fh please advise.


Susan M says

on June 14th, 2015 at 11:04 pm
Jean can you please tell me more about the acupuncture? My husband is 10 weeks post op and is dealing with high heart rate. I hate all the medications especially amiodarone. I do believe we should incorporate more natural ways to heal our bodies. Of course there is no natural replacement for surgery and many times medications save our lifes but I'm beginning to feel like my husband needs another route to healing. Hope to hear from you soon. Susan M.


Susan M says

on June 14th, 2015 at 11:11 pm
Jean I am very interested in a more natural approach to lowering heart rate. My husband has had an aortic valve replacement and his blood pressure is low but his heart rate is 90-125. I don't want to see him on medication all his life and hoping to find some alternative solutions. Hope you see this and reply. I realize its been 3 years since you posted. Susan M


pookieamos says

on October 27th, 2015 at 7:22 pm
Don't know if you'll respond but it helps "talking"…….I am 49 and recently found that I needed a triple bypass. My blood pressure and heart rate have always been great. Prior to surgery they were both good. Following surgery my heart has been running 109 to 124 resting. They put me on Metropol , then my heart was high and my blood pressure continued to test very low , sometimes 77/ 54 , in that low area. Then they began adjusting meds , giving me saline because of low pressure. In 5 days I have retained nearly 15 pounds of fluid , blood pressure is around 115/70 while heart is still having high beats. These jokers are talking about sending me home on 100 mg of Metropol and at 50 my pressure went screwy. I am a very high energetic person who has no desire to pick up a cigarette EVER , who has lost a lot of weight and is fighting to keep TYPEII Diabtetes under control. Now of course I am BEYOND UPSET and trying to read others posts. Thanks for listening….


Jim French says

on March 26th, 2016 at 7:52 am
try different bp med, my wife went through 2 open hearts in 4 mos., the B.P. Med they put her on caused her to be sick and lethargic,,, You have to Be Your own Advocate Push for Answers and if not Happy with Answers Find another Doctor ! Your Life Depends on It ! Good Luck


Kinley Wangchuk says

on April 8th, 2016 at 1:23 am
I have a son who went open heart PM vsd closing surgery and I noticed that his heart rate is quite high than before about 110 per min. I would b glad if anyone can help me explain this whether such thing is normal or something is wrong.


Nadia says

on June 10th, 2016 at 3:19 am
Hello hamid! I had AVR AND REPLECEMENT of the aorta a few inches at the Cleveland clinic by a super special Doctor.
Your mum seems to have had a lot more!
Each case differs, but it is common initially as far as I know to have a very hightv❣Rate like your mum. I had a similar experience. BUT my nurse practicioner increased and monitored my metroprolol to bring it down to Umer hundred- 80/90s. Before releasing me. Then as the new valve is getting used to beating and takes time to adjusts there can be ups and downs- but I think it's important to be in touch with the doc so they can calibrate the meds to keep the rear at bay. My doctor said imp to keep the BP AND pulse at bay and use the Med to keep it that way so the heart is helped to beat regular and helps it to stabilize.
Then after some month can be 6 many more or less they can adjust down the meds if needed. The doc recognizes the symptoms when your heart needs less. My doc said I prob should need the Med and adoring fir life to be safe. Nurse practitioner thought in 6-12 months I could be if them if my heart and no good.
So just depends on diff docs- the approach but I know though shouldn't worry if init all few months but to maintain 150 if high generally but then in your mums case may be ok bcos she had so many things. I'm not a doctor but you have to go to ther BEST most experienced one you know and quiz him and ask him how to lower it.
Regular walks and exercise- cardiac rehab helps ALOT!
I noticed afterwards my numbers come down! Whe. I did cardiac rehab befor and after numbers- everything w a noticeable decrease in pulse and BP.
SO EXERCISE IS KEY!!
Meds is only HALF the story and WALKS DAILY and exercise 3-4 times seek the MOST imp to condition the heart and HELP IT!! Stabilize and adjust.
Hope this help you and all who read it.
😎👍😃🙏🏼😉💐


Neesh says

on July 5th, 2016 at 2:35 am
Hi can somone possibly help
Has anyone with normal bp before and after surgery found their bp is now higher few months after surgery?


Angelica Ion says

on December 14th, 2016 at 10:52 pm
I had open heart surgery one month ago and in the hospital they cut flush with the skin the temporary pacer wires. From what i read now looks is not best this practice, many complications can arise in time.
I would like to know if there are many cases like this, pacer wires left in after surgery.


Don Wilson says

on March 19th, 2017 at 12:15 pm
I had mvr and 2 weeks later fluid removed from around the heart. Have had afib for years too. Hrt rate as low as 35 and as high as 180. They are having no luck controlling it and feel loopy most of the time. Still in hospital. I cannot live like this much longer. Anyone dealing with the same? Very afraid the end is close.
.


Barb Brown says

on April 21st, 2017 at 12:41 pm
Can you get pvc's from too much activity following aortic valve replacement ?…surgery 8 days ago


MLC says

on May 24th, 2017 at 10:50 pm
This website has been very helpful to me. I am 2 weeks post op for aortic valve replacement with ascending aortic aneurysm graft (Bentall procedure).
My resting heart rate seemed high to me, ranging from high 70s to over 100. BP is great though, the lowest it has probably ever been in recent memory. I was prescribed 2 BP meds (Losartan and Metoprolol) but my BP is so low that I only take half a tablet (12.5mg) of Metoprolol at night and only because my heart rate seems high and this med brings it down. I have to be careful though, otherwise my BP comes down too low as well. Hopefully, I will be off all meds as a result of having had the valve replaced. I'm glad to see that a higher heart rate is normal after this surgery as I was getting concerned. Now I'm seeing that it is a normal part of the healing process.
My surgeon is Dr. Vaughn Starnes at USC and I recommend him 100%. My recovery has been amazingly fast after just 2 weeks with no complications. I am very happy that this surgery is successfully behind me and to have had the good fortune of receiving care from an excellent surgical team.