Can You Get Life Insurance After Heart Valve Surgery?
By Adam Pick on May 19, 2009
I'm not sure if you remember… But, I have been trying to get life insurance after my heart valve surgery for a lonnnnnnnnnnnnnng time.
During this process, I have been denied, even auto-denied, by some of the largest insurance carriers as soon as they learn that I had my aortic and pulmonary valves replaced.
Well… I have some good news to report!!!
I was recently approved for a life insurance plan!!!
It turns out that an old, college friend of mine, Paul Wolf, is in the insurance business. When I told him that I was having trouble obtaining coverage he said, "Let me take a crack at it!"
Sure enough, Paul delivered!!!
As for pricing, the insurance policy did come with a significant premium because of my medical history. According to Paul, my plan costs about three times greater than a normal policy. But, when I thought about it, I want to make sure that Robyn (my wife) and Ethan (my son) are taken care of should anything happen to me.
I know many of you have experienced similar challenges obtaining life insurance after heart surgery. If you would like to speak with Paul, simply call him at (248) 244 6013. Paul has worked for Northwestern Life Insurance for the past 15 years.
I hope that helps!
Keep on tickin!
Adam
Adam's Newest Blogs
Adam's Newest Posts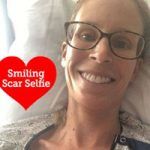 Sara Educates & Inspires 38,443 People About Heart Valve Surgery! Learn More.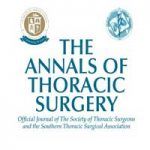 New Study: Heart Surgery Not Linked to Memory Decline Learn More.