Barbara Bush Recovering From Heart Valve Surgery
By Adam Pick on March 5, 2009
Yesterday, Barbara Bush, at 83 years of age, joined a long list of public figures to have undergone successful heart valve surgery.
The former first lady, Barbara Bush, underwent open-heart surgery Wednesday to replace her aortic valve, a family spokesman said. Barbara Bush's heart surgery took place at Methodist Hospital in Houston, Texas and lasted about two and a half hours.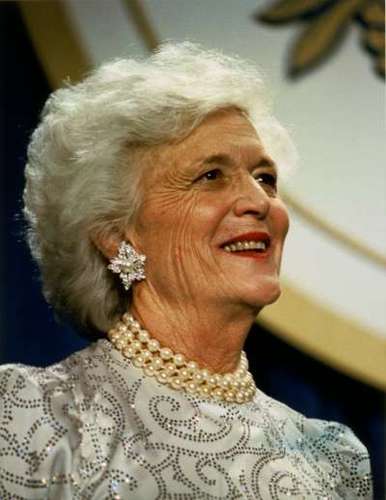 Barbara Bush – Heart Valve Surgery Patient
Bush, like many patients, was suffering from shortness of breath due to aortic stenosis. This valvular disease results from a narrowing of the heart valve which may occur due to congenital factors, calcification or infection.
Dr. Gerald Lawrie, a heart surgeon at the Methodist DeBakey Heart and Vascular Center, replaced the aortic valve with a biological tissue valve that was most likely a pig valve or a cow valve. Doctor Lawrie stated, "I expect her to recover fully and soon resume her normal activities," Lawrie said.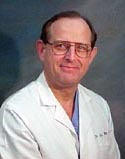 Dr. Gerald Lawrie – Barbara Bush's Heart Surgeon
According to reports, the former president of the United States, George H.W. Bush, was at the hospital with his wife. Like most heart valve surgery patients, Barbara Bush remained in the intensive care unit following the operation. The hospital said the former first lady was expected to be released in seven-to-ten days.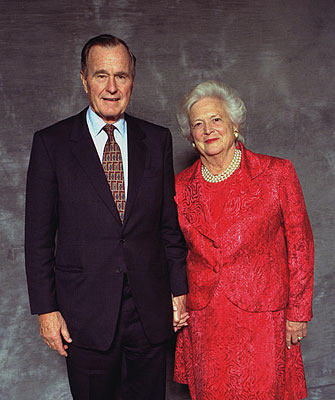 George and Barbara Bush
George Bush said, "I am very impressed with and grateful to the wonderful team of doctors and nurses at the Methodist Hospital who have helped Barbara… We have every confidence she is in the best hands."
Keep on tickin' Barbara!!!
Adam
Adam's Newest Blogs
Adam's Newest Posts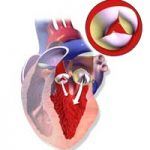 Surgeon Q&A: What Should Patients Know About Aortic Regurgitation? Learn More.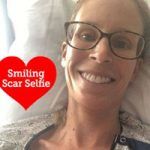 Sara Educates & Inspires 38,443 People About Heart Valve Surgery! Learn More.