Pig Valve Transplants For Patients Needing Heart Valve Replacement Surgery
By Adam Pick on March 24, 2008
I just received a question that reads, "Adam, can you tell me more about pig valve transplants? My surgeon thinks that is the best valve choice for me."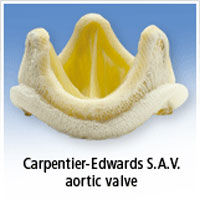 Sure thing. However, I want to make sure you know there are other options for tissue (also called biological) valve replacements besides pig valve transplants. The four key types of biological valve replacements are:
Pig valves which are actual transplants from the heart of a pig.
Cow valves which are made from the pericardial tissue of a cow's heart.
Homografts which are human donor valves.
Autografts which are the patient's own valve used in the Ross Procedure.
Recently, I was lucky to tour Edwards Lifesciences' manufacturing facility in Irvine, California. As you may know, Edwards is the largest, heart valve manufacturer in the world. Edwards manufactures pig valves and bovine valves used in sternotomy and minimally invasive procedures.
During my visit, I learned a lot about pig valve transplants. It was amazing to see the incredible care and steps required to transform and ready a pig valve transplant for use. From the slaughterhouse, to the measuring, to the treatment, to the stitching, to the testing. It's not easy. On average, it takes about four weeks to transform a pig heart valve so that is ready to transplant into a human heart.
According to The Cleveland Clinic Heart Center, a stented valve was the first generation of pig tissue valves. They have been available for more than 30 years. The pig valve transplants are trimmed and then fixed in buffered glutaraldehyde at high pressure. The valves can be mounted on flexible stents (frames). The bottom of the valve is covered with a seamless knitted polytetrafluoroethylene cloth. This material helps to facilitate the healing and ingrowth of tissue around the implanted valve.
Pig valve transplants have a few major advantages over mechanical valves. One, the patient is not required to use blood thinners (e.g. Coumadin therapy) to prevent blood clots. Two, pig valves do not make clicking sounds like many mechanical valves. Three, pig valve transplants have been around for a long, long time.
However, there is one key disadvantage to pig valves. The life of pig is reported to be between ten to fifteen years. That said, many younger patients question the durability of pig valves. As a result, many younger patients opt for mechanical valves because those valves are composed of materials that are very, very, very durable.
I hope that helps you understand a little more about pig valve transplants.
Keep on tickin!
Adam
Adam's Newest Blogs
Adam's Newest Posts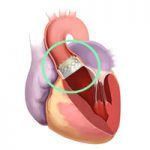 "What Happens to Aortic Valve Debris During TAVR?" asks Shripad Learn More.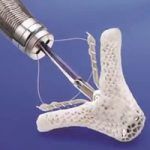 New MitraClip Research Is A "Game Changer" for Patients! Learn More.