Guest Blog: Dr. Eric Roselli (The Cleveland Clinic) Comments On Reoperative Valve Surgery Due To Problematic Stitches
By Adam Pick on February 13, 2008
I recently received a great question from Jennifer (a caregiver) who is researching heart valve surgery options for her mother-in-law. Specifically, Jennifer wanted to know more about valve reoperations due to undone (loose) stitches around a replacement valve.
Jennifer's question was pretty technical and I did not have an answer. So, I contacted Dr. Eric Roselli, a leading heart surgeon from The Cleveland Clinic, to get his perspective.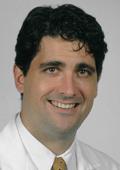 As you might imagine, Dr. Roselli had a thoughtful response to Jennifer's question. That said, I thought you might like to read this patient case that was discussed via email earlier today.
Patient Background: In 1982, my mother-in-law (the patient) had her mitral valve replaced with a silastic heart ball valve (star Edwards no.4, model 6120, size 32mm) at Royal Prince Alfred Hospital in Sydney. Unfortunately, some of the stitches holding the valve in place seem to have torn away or come undone (according to her specialists), during the past 26 years.
The mere operation of the valve (in its reduced capacity), is now pounding the red blood cells and breaking them up, resulting in low hemoglobin and anemia. The lower oxygen levels in the blood as well as some leakage fluid flowing into the lungs is making breathing laborsome and extremely difficult.
Jennifer's Question to Dr. Roselli: In your opinion (or to the best of your knowledge) could the current valve be re-stitched successfully or should we be researching possibility of another replacement valve?
Dr. Roselli's Response: If your mother-in-law is uncomfortable with the situation, you should recommend that she get a second opinion from a cardiac surgeon who does reoperative valve surgery. In fact, a good resource for many of these questions may be to direct them to the eCleveland Clinic. The eCleveland Clinic is a service where patients may remotely get a second opinion from a staff surgeon of The Cleveland Clinic for a nominal fee. After signing a release form and forwarding us your data, tests and studies, they get reviewed by a surgeon and the patients are provided with a second opinion. The service allows the patient to ask specific questions, etc. The contact info is (216) 444-eCCF to learn more. — Dr. Roselli
Thanks Dr. Roselli!
I really appreciate Dr. Roselli's response. It has to be very tough to perform any kind of diagnostic processing via one email. Plus, I never knew about the eCleveland Clinic but it sounds likes an interesting path to getting a reliable second opinion from the world's leading cardiac care center.
So you know, I have heard of reoperative surgeries in which the valve is (i) replaced and (ii) kept in place due to loose stitching.
I hope this helps answer Jennifer's questions about reoperative valve surgeries due to loose (undone) stitches.
Keep on tickin!
Adam
Adam's Newest Blogs
Adam's Newest Posts