Leslie Readies For Robotic Mitral Valve Repair
By Adam Pick on January 12, 2008
There's nothing better than helping patients and caregivers prepare for and recover from heart valve surgery. The stories of Jim Bonk, Taylor and Michelle Browning, and Kathy Benson are both inspirational and heart-warming.
Over the past two months, Leslie Lafayette (pictured below) and I have emailed back and forth about the fears, the risks and, of course, the pain of cardiac surgery.
Together, we have settled those fears and doubts – even the overwhelming concern about the vent tube post-surgery, right Leslie?
Well…. I just want to let you all know that Leslie has selected a heart valve surgeon, a heart valve procedure and an official date for her mitral valve repair. I have to give Leslie a lot of credit. Her research, specific to her upcoming operation, has been incredibly detailed.
Early this week, I received another interesting email from Leslie that shares her unique, patient perspective about her mitral valve surgery. I thought you might like to hear some of the steps that Leslie is taking to prepare for heart valve surgery.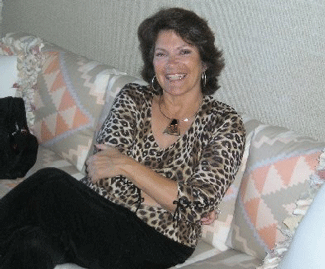 Email From Leslie
Hey Adam,
Just wanted to let you know I did hear from Dr. Shemin from UCLA today. He was able to read my films, at last, and reconfirmed that he feels that surgery is a good call at this time.
Dr. Shemin says I have 'severe' mitral valve regurgitation, but that the ventricles and all else are doing well and no major damage appears to have occurred yet.
For candidates of robotic heart surgery, Dr. Shemin uses the Da Vinci Robotic System, as I told you, and so I have decided to put my patient frustration with UCLA's huge facility aside and schedule my surgery for Wednesday January 23, 2008.
Wednesdays are the days that the cardiothoracic unit at UCLA has access to the Da Vinci Robot. Dr. Richard Shemin says he assembles "the A team for the robot surgery."
I will go to Westwood on Monday the 21st, have an angiogram on the 22nd and all pre-op work, and GIT 'R DONE on January 23rd.
They tell me 5 days in the hospital but I am hoping for 4
I hope Dr. Shemin is able to use the robot. Dr. Shemin says it appears he should be able to both REPAIR (not have to replace) the valve and use the robot but only when I am on the table and have the TEE will they know absolutely.
So… Despite the long waiting time and the long drive, it seems to make the most sense to me to use Dr. Shemin because of his outstanding reputation, and the Da Vinci robot. I am really wanting to use that robot and avoid a sternotomy if possible.
I will keep in touch through this process. I plan to keep a diary – and here goes, Leslie's Mitral Valve Repair Journey! I am grateful you are there.
Hugs,
Leslie
Adam's Newest Blogs
Adam's Newest Posts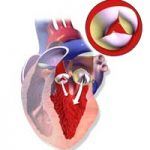 Surgeon Q&A: What Should Patients Know About Aortic Regurgitation? Learn More.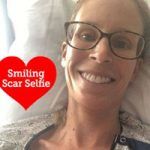 Sara Educates & Inspires 38,443 People About Heart Valve Surgery! Learn More.