What Are The Common Coumadin Medication Interactions?
By Adam Pick on September 3, 2007
As we've talked about before, Coumadin (Warfarin Sodium) is used by patients following heart valve replacement in which mechanical heart valves are selected by the patient and/ or surgeon. You can click here to learn more about Coumadin medication and its long-term use for preventing blood clots on mechanical heart valves following heart valve surgery.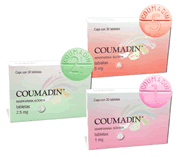 That said, this blog is also starting to answer some questions about Coumadin medication interactions with other popular drugs – including Coumadin and Prilosec and Ultram and Coumadin.
In the near future, Dr. Robert Light and I are going to be addressing some of the other contraindications of Coumadin use and pharmaceuticals.
However, I did want to briefly identify some of the more well-known Coumadin medication interactions such that we have a baseline of the other research we are about to conduct. With that said, I spent some time researching coumadin medication interactions.
Here is a quick list of the common Coumadin medication interactions I located:
Amiodarone
Cimetadine
Clofibrate
Cotrimoxazole
Erythromycin
Fluconazole
Isoniazid
Metronidazole
Miconazole
Omeprazole
Phenylbutazone
Piroxicam
Propafenone
Propanolol
Sulfinpyrazone
Acetaminophen (Tylenol®)
Anabolic steroids
Aspirin
Chloral Hydrate
Ciprofloxacin
Dextropropoxyphene
Disulriam
Quinidine
Phenytoin (Dilantin®)
Simvastatin
Tamoxifen
Tetracycline
Influenza vaccine
I hope this helps explain some of the Coumadin medication interactions. In future blogs, Dr. Robert Light and I are going to further explore this topic.
Keep on tickin!
Adam
Adam's Newest Blogs
Adam's Newest Posts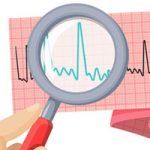 "How Do I Know When My AFib Is Gone After Heart Surgery?" asks Linda Learn More.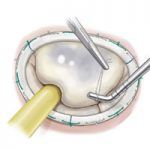 New Findings: Mitral Valve Repair Restores Normal Life Expectancy! Learn More.