Are There Coumadin And Prilosec Contraindications To Be Aware Of?
By Adam Pick on August 31, 2007
The other day, I wrote a blog about the Contraindications of Ultram and Coumadin. Since then, I have been bombarded with questions about other potential issues, conflicts and side-effects of Coumadin (Warfarin Sodium). That said, I will respond to each of your questions over the next few weeks. To advance this topic, I have consulted with a psychiatrist who might be co-blogging with me on this subject.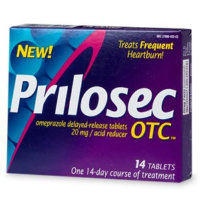 Anyways, one of the questions I recently received was, "Are there any potential issues of taking Coumadin and Prilosec following heart valve replacement surgery?"
First off, it helps if we understand what the drugs Coumadin and Prilosec are and what they were designed to do. As I have previously written, Coumadin is used by heart valve replacement patients following surgery to prevent blood-clots on their mechanical heart valve replacements.
Prilosec, on the other hand, is used to treat symptoms of GERD, or gastroesophageal reflux disease, and other conditions resulting from excess stomach acid.
(FYI, my cardiologist put me on Prilosec following my aortic and pulmonary valve replacement. But, you should know that I was not on Coumadin. Since I did not choose a mechanical valve, I am not required to use Coumadin. My cardiologist put me on Prilosec to help mitigate stomach upset due to the pain medication – Vicodin – I was on.)
Now, that we know a little bit about Coumadin and Prilosec, we can better understand any potential issues for heart valve replacement patients taking both Coumadin and Prilosec.
My research indicates that – similar to Ultram and Coumadin – there MAY BE issues when taking both Coumadin and Prilosec at the same time. According to Drugs.com, Coumadin is referenced as a drug that will affect Prilosec users. Unfortunately, the website, does not share much more information about the potential contraindications or side effects.
I went to a number of other medical sites to learn more about the potential interactions between Coumadin and Prilosec and found no additional information. That said, I am going to ask a few doctors to learn if they are aware of any potential issues or side-effects of taking Coumadin and Prilosec simultaneously following heart valve surgery.
If you know anything, please feel free to leave a comment below!
I hope this helps you better understand the potential drug interactions between Coumadin and Prilosec.
Keep on tickin!
Adam
Adam's Newest Blogs
Adam's Newest Posts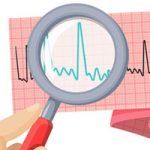 "How Do I Know When My AFib Is Gone After Heart Surgery?" asks Linda Learn More.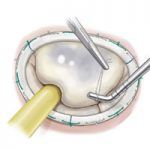 New Findings: Mitral Valve Repair Restores Normal Life Expectancy! Learn More.