Are There Contraindications Of Ultram And Coumadin?
By Adam Pick on August 29, 2007
Earlier today I received an interesting question regarding Coumadin (Warfarin Sodium) and the drug Ultram. Specifically, the question read, "Are there any contraindications of Ultram and Coumadin?".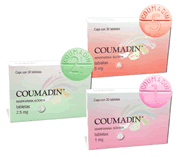 I have to admit, this is the first time I ever heard this question. That said, I became intrigued by the possibility of learning even more about Coumadin and whether or not there were any contraindications of Ultram and Coumadin. As you may know, heart valve replacement patients which select mechanical valves are typically required to use Coumadin (generic name Warfarin) to prevent clots from forming on the mechanical valves.
That said, heart valve replacement patients are required to take Coumadin for the rest of their lives. Some patients have no reaction to the drug while other patients find this requirement tiresome. (For this reason, I opted to have my aortic valve replaced using the Ross Procedure.)
Anyways, I just went scouring through the internet to try and answer the question, "Are there any contraindications of Ultram and Coumadin?"
First, you should know that Ultram is a narcotic-like pain reliever. The generic name of Ultram is tramadol. Ultram is used to treat moderate to severe pain. I could go on and on about the drug. If you would like, here is a link to Ultram's profile at Drugs.com.
Interestingly enough, it appears that there may just be contraindications of Ultram and Coumadin. There is a section on the Ultram website that reads, "Before taking Ultram, tell your doctor if you also use Coumadin." It doesn't say anything else. I did some more surfing around the Internet but didn't find any additional information that I would consider valuable.
If you know of anything about this potential drug interaction, please leave some information in the comments field below.
Keep on tickin!
Adam
Adam's Newest Blogs
Adam's Newest Posts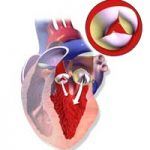 Surgeon Q&A: What Should Patients Know About Aortic Regurgitation? Learn More.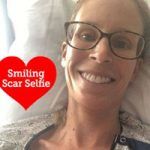 Sara Educates & Inspires 38,443 People About Heart Valve Surgery! Learn More.