What Are The Common Open Heart Surgery Survival Rates?
By Adam Pick on August 16, 2007
I write this blog twenty months after open heart surgery. In 2005, I had a double heart valve replacement surgery via the Ross Procedure.
So you know, I am now fully recovered. I am back surfing after heart surgery and I just Scuba dived for the first time since my aortic and pulmonary valve replacements.
"Why I am I telling you this?"
I share this with you – the patient or caregiver – to help you understand that most patients do not die from open heart cardiac surgery. Trust me. The statistics are real.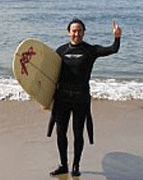 Yes… There is some risk with open heart surgery.
However, on the whole, open heart surgery survival rates continue to improve. When I conducted my initial research for my book, The Patient's Guide To Heart Valve Surgery, the open heart surgery survival rate was 97% or 98% (depending on the reference).
You should also know that some noninvasive heart surgery procedures (including robotic heart valve repair) maintain a mortality rate close to 0.0%, according to certain heart care centers.
Yes. You read that right! Zero percent!
Plus, surgical technology and medical science is rapidly advancing. That said, survival rates for specific procedures continue to improve. Consider that in 2003, the Cleveland Clinic's inpatient mortality rate for isolated mitral valve repair was only 0.3%.
I hope this is helping you see that most heart surgeries result in life, not in death. If you would like to know more, please read "Dispelling The Fear Of Heart Surgery".
I hope this helps you better understand open heart surgery survival rates!
Keep on tickin!
Adam
Adam's Newest Blogs
Adam's Newest Posts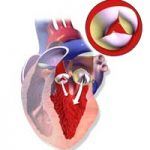 Surgeon Q&A: What Should Patients Know About Aortic Regurgitation? Learn More.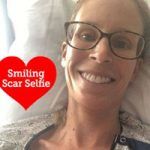 Sara Educates & Inspires 38,443 People About Heart Valve Surgery! Learn More.