With 4,000 Facebook Likes, Timothy's Post-Op Picture Goes Viral!
Written By: Adam Pick, Patient Advocate, Author & Website Founder
Published: April 12, 2022
Our global community of patients, care partners, doctors, physician assistants, nurses, hospitals and medical companies is downright amazing!
For example, I recently posted a post-op picture of Timothy Andre shortly after his successful Ross Procedure by Dr. Paul Stelzer at Mount Sinai on the HeartValveSurgery.com Facebook page.
Within seconds… People all over the world began smashing the "Like" button on Timothy's photo. So far, there have been more than 4,000 "Likes" for Timothy's post. The encouragement for Timothy then spilled into the comments section of his post where over 400 people shared supportive comments, good wishes and prayers for Timothy's recovery.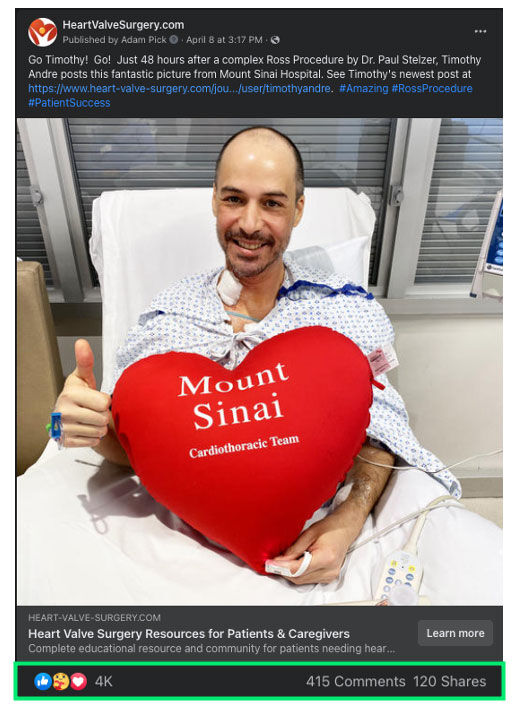 Thank You! And… Go Timothy! Go!
On behalf of Timothy, I want to thank all of the caring people in our community who have supported Timothy throughout his journey to a healthy heart. I also want to thank Dr. Paul Stelzer, the "Living Ross Procedure Legend", and the entire team at Mount Sinai for taking such great care of Timothy.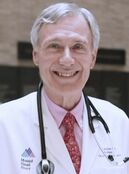 Dr. Paul Stelzer
We are so thankful to see Timothy smiling from ear-to-ear and flashing a "thumbs-up" after his Ross Procedure.
Keep on tickin' Timothy!
Adam
Adam's Newest Blogs
Adam's Newest Posts