Heart Warrior Spotlight: John Bikes Coast-to-Coast After Mitral Valve Repair!!!
Written By: Adam Pick, Patient Advocate, Author & Website Founder
Page last updated: November 29, 2021
A mighty "CONGRATULATIONS!!!" is going out to John Deysher, a heart valve patient from our Community.
John, who had a successful mitral valve repair surgery five years ago, just completed a coast-to-coast bike ride with Tom, his brother.  That's right. John and Tom rode 2,600 miles across the Southern tier of the United States.  Unbelievable!!!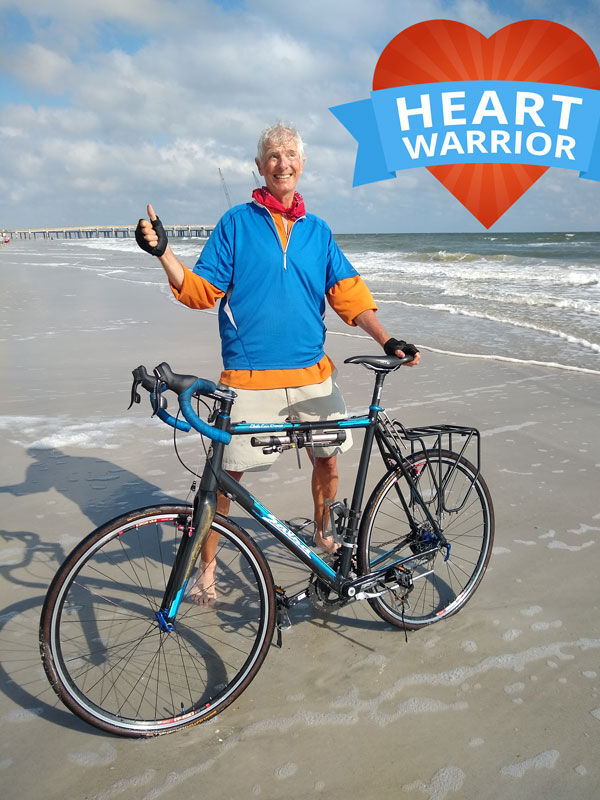 The 6-week bicycling trek took John and Tom all the way from San Diego, California to Jacksonville Beach, Florida.
As John wrote me, "The top 2 motivating factors (equally important) were: First, to spend time with my younger brother (age 62) on a challenging adventure that would bring out the best in us. Second, I wanted to perhaps inspire other heart valve patients to pursue their dreams with gusto and not wait too long. It's never too late!"
I think John is 1,000% correct and then some…
Whether you have heart disease or not, how can you not love and be inspired by John's wonderful accomplishment?
Related Links:
Keep on tickin' John!
Adam
Adam's Newest Blogs
Adam's Newest Posts