With 6,300 Facebook Likes, Michael Inspires Heart Valve Patients Around the World!
Written By: Adam Pick, Patient Advocate, Author & Website Founder
Published: March 30, 2021
Holy Moly!
Over at our Facebook page… Michael Morrison's "Smiling Scar Selfie" has gone viral. In just three days, Michael's picture inspired over 7,300 reactions (likes, wows, loves), 1,000+ patient comments, and more than 300 timeline shares.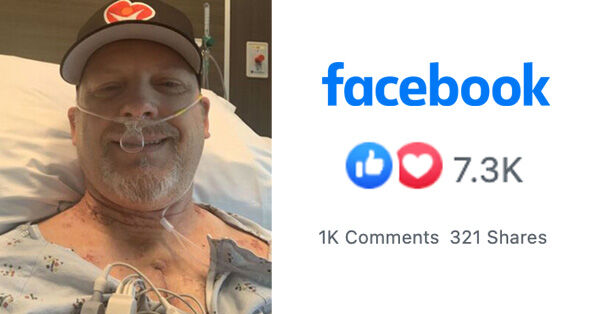 So you know… Michael posted his Smiling Scar Selfie just 48 hours after successful heart surgery to replace his aortic valve.
Plus, Michael is making the HVS community proud wearing his new HeartValveSurgery.com hat in the hospital!
Keep on tickin Michael!
Adam
Adam's Newest Blogs
Adam's Newest Posts