Laurel, Dennis & Jeannie Make the HVS Hat Look Dang Good!
By Adam Pick on February 12, 2021
As you may have seen here, I had a few HeartValveSurgery.com hats made for Robin, my wife, and Ethan, our son. When ordering the hats, there was a significant price decrease if you purchased more hats. So, I bought 10 extra hats for the wonderful people in our community and gave them away.
In response to the HVS hat giveaway, I received wonderful pictures from Laurel, Dennis and Jeannie who are making the hats look dang good!!!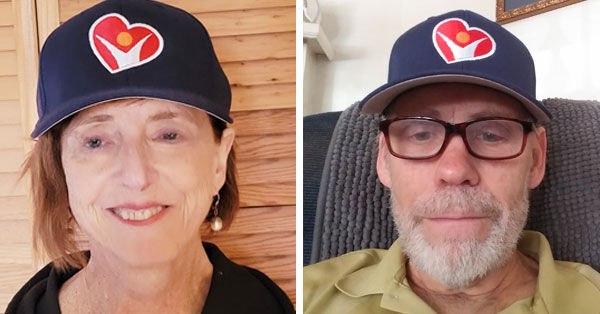 Laurel and Dennis (Heart Valve Surgery Patients)
So you know… Dennis had a cow valve replacement in 2007. He is now getting ready for a re-replacement. In his note to me, Dennis wrote:

"Thank you so much! Love the hat! Your website and videos are so helpful. Cow valve in 2007, due for replacement later this year (hence the email "cowborg"). I have shared the site with my Cardiologists at Wake Forest University Baptist Medical Center to pass along to other patients.
Laurel had a mitral and aortic valve replacement 7 years ago along with a bypass at the same time. She's doing great.
Here's Jeannie from Florida wearing her new hat! Fyi, Jeannie has had 5 heart surgeries. Amazing!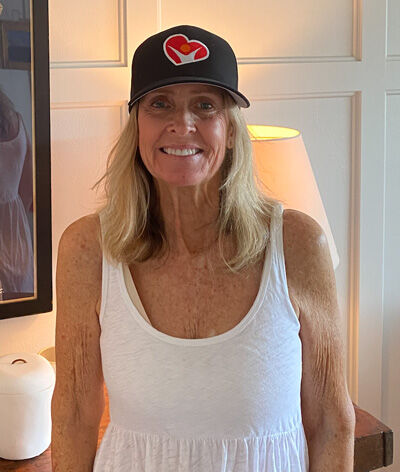 I really loved getting these pictures.  It was so fun to see the HVS hats being worn by patients in our community!!!
Keep on tickin!
Adam
Adam's Newest Blogs
Adam's Newest Posts