I'll Be On Talk Radio Today & Tomorrow (Updated)!
By Adam Pick on August 5, 2020
Unexpected!
I just learned that I will be on a few talk radio shows today and tomorrow discussing our new survey results that had over 3,400 patient and caregiver responses and the "Active Living" Patient Awareness Campaign that we launched today.  So great to see that people are interested to learn more about heart valve disease and treatment!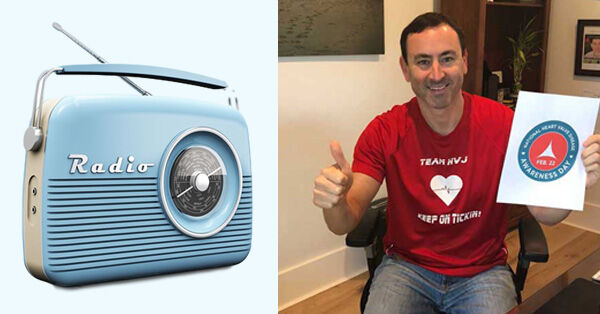 Here's the stations and times for Wednesday, August 5:
The Paul Miller Live Radio Show in Detroit, Michigan at 9:40am EST.  The show is on WPHM, an ABC affiliate, at 1380 kHz on the AM dial.
WAMV-AM in Virginia on 1420AM at 12:10pm EST.
And, here are the stations and times for Thursday, August 6:
KKVI Live Radio in Dallas, Texas at 10:30am EST. The show will be on 89.9FM.
Nelson in the Morning in Cincinnati, Ohio at 11:40am EST. The show will be on 97.5FM.
In case you miss the shows above… I think I am going to be on the "Bill Martinez Live" show which I heard is nationally syndicated.  We are taping the show on Wednesday morning. When I find out when that show will be aired, I'll post the details.
[Update:  To listen to my interview on the Bill Martinez Live show, click here.]
I've never done a radio show, so I'm a bit nervous.
I'll do my best to raise awareness to heart valve disease, share the great results from our patient survey, educate people about the Active Living campaign, and discuss the wonderful patients, caregivers, doctors, nurses and medical teams in the HeartValveSurgery.com community!!!
Keep on tickin!
Adam
Adam's Newest Blogs
Adam's Newest Posts