Boston Scientific Gets FDA Approval For Lotus Edge TAVR!
By Adam Pick on May 2, 2019
The news coming out about transcatheter aortic valve replacement (TAVR) devices is non-stop.
First, we heard about the success of the low-risk TAVR clinical trials for PARTNER 3 and Evolut.  Now, I just learned that the Lotus Edge Transcatheter Aortic Valve System just received a Food & Drug Administration approval following the REPRISE III research study.  The Lotus is now indicated for severe aortic stenosis patients who are considered "high-risk" for surgical aortic valve replacement (SAVR).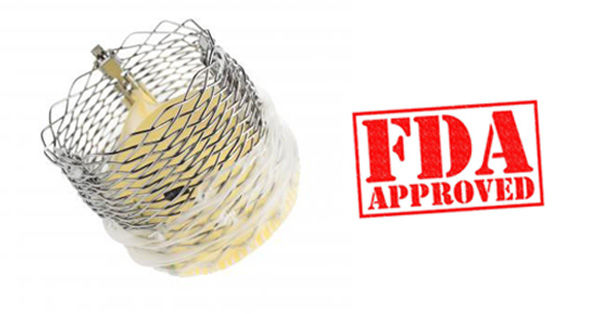 This is a big deal for Boston Scientific, the manufacturer of Lotus, who is relatively unknown to the patients in the HeartValveSurgery.com community.  However, Boston Scientific is a medical device juggernaut that had annual revenues of $9.8 billion in 2018.  As you may know,  Boston Scientific manufactures the
Watchman device
for atrial fibrillation treatment and stroke prevention.
You might be wondering, "We already have SAPIEN.  We already have CoreValve.  We already have Evolut. So, do we need another TAVR device?"
It's a great question.  Honestly, I don't have the answer.  However, you must think there is something special about this new aortic valve replacement that would motivate Boston Scientific to invest the time and resources to commercialize this new TAVR.
What's Unique About Lotus Edge TAVR?
According to Diagnostics & Interventional Cardiology, "The Lotus is the only FDA-cleared aortic valve that gives physicians the option to reposition and completely recapture the valve once it has been fully deployed. It also features a braided wire valve frame and an adaptive seal that minimizes paravalvular regurgitation or leaking (PVL) by conforming to the patient's native aortic valve."
As you might remember from our recent coverage of the low-risk TAVR clinical trials, paravalvular leak was sited as an opportunity for improved TAVR performance.
Here's a great video to help you learn more about the Lotus Edge:
At TCTMD, Dr. Michael Reardon, the co-principal investigator of the Evolut Low Risk Trial and a leading cardiothoracic surgeon at Houston Methodist DeBakey Heart & Vascular Center, stated "There are a lot of things that are pointing towards this being a really great third addition to the market. It's also still the only valve that can be fully deployed and then evaluated. Then if you like it you can release it, if you don't like it you can actually recapture it, remove it, change position."
Dr. Ted Feldman, an interventional cardiologist who was the principal investigator for the Lotus valve's U.S. pivotal trial, stated, "It is completely removable, retrievable, repositionable and removable up until final release, and this is unique. You can put it in the locked position where you think it should be and do some assessments, so if you don't like it there is no penalty, just take it out."
How Does Lotus Compare to CoreValve?
According to Feldman, the Lotus outperformed Medtronic's CoreValve TAVR system specific to stroke rate and paravalvular leak. The stroke rate for Lotus was 3.5% compared to 7% for CoreValve.  The paravalvular leak for Lotus was 0.9% compared to 6.9% for CoreValve.
As you might imagine, Boston Scientific has already begun work on the REPRISE IV clinical trial that will evaluate performance of the Lotus Edge TAVR for intermediate risk patients with severe aortic stenosis.
Congratulations to the medical teams who worked on REPRISE III and Boston Scientific for their hard work to get the FDA approval for the Lotus Edge!
To learn more about the Lotus Edge TAVR, click here.
Keep on tickin!
Adam
Adam's Newest Blogs
Adam's Newest Posts