New MitraClip Research Is A "Game Changer" for Patients!
By Adam Pick on October 30, 2018
Applause, excitement and tears of joy filled the main arena at the 30th Annual Transcatheter Cardiovascular Therapeutics conference when the results of the COAPT trial were announced. This unique clinical trial showed that the MitraClip, a transcatheter mitral valve repair device, reduced risks of hospitalization and death in patients with heart failure and secondary mitral regurgitation.
Shortly after the COAPT trial results were announced, I was fortunate to connect with Dr. Mark Ricciardi, a lead implanter of the MitraClip at Northwestern Memorial Hospital. Here's the highlights of my conversation with Dr. Ricciardi.
A Most Difficult & Most Positive Trial
In looking back on the COAPT trial, Dr. Michael Mack, the Co-Principal Investigator of the research study who practices at The Heart Hospital Baylor Plano, stated at TCTMD, "This is the most difficult trial I have ever been involved with, and it's also the most positive trial I've ever been involved with.  This is seminal in this field."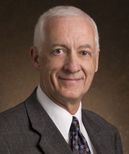 Dr. Michael Mack
As you might recall, Dr. Mack also led clinical trials which resulted in the FDA approval of transcatheter aortic valve replacement (TAVR) devices.  Here is a picture of Dr. Mack (right) who recently used transcatheter techniques to help Harolyn, a patient from our community.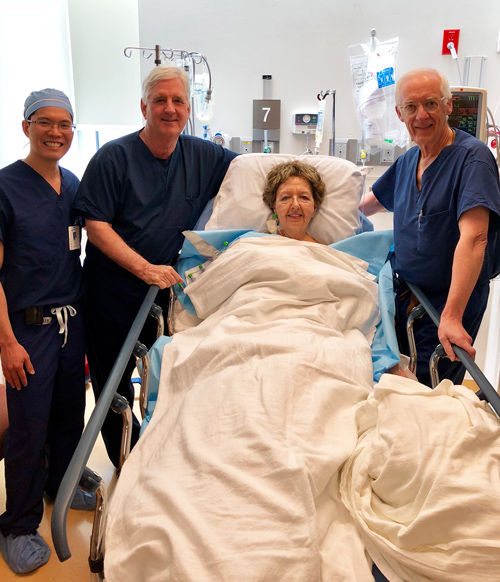 Dr. Mack (right) and Harolyn After Her Procedure
A key result from the COAPT study was that death or rehospitalizations for heart failure was 45.7% in the MitraClip group versus 67.9% for patients who were medically treated. Wow! What a difference!
Dr. Gregg Stone, the lead investigator of the of COAPT clinical trial from NewYork-Presbyterian/Columbia University Irving Medical Center, stated at TCTMD, "For patients, this is the dawn of a new day.  I do think that the benefit this provides to patients is quite dramatic and important."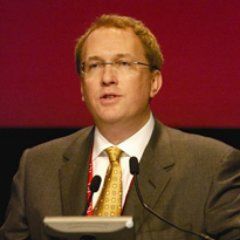 Dr. Gregg Stone, COAPT Lead Investigator
Congratulations Research Teams & Abbott!
On behalf of our patient community, I would like to extend a humongous "THANK YOU!" to all the participants in the COAPT clinical trial. I understand that this was a very difficult trial that experienced several hurdles including a patient enrollment expansion from 400 to 610 patients. I would also like to extend a mighty "THANK YOU!" to Abbott, the manufacturer of the MitraClip, who sponsored this special study that will help many, many, many patients in the future!!!
Keep on tickin!
Adam
P.S. For the hearing impaired members of our community, I posted a written transcript of my video interview with Dr. Mark Ricciardi about the COAPT clinical trial and the MitraClip below.
Adam Pick: Hi, everybody, it's Adam with Heartvalvesurgery.com. I'm thrilled to be here with Dr. Mark Ricciardi, who's an interventional cardiologist at Northwestern Memorial Hospital here in Chicago. We are just having a fascinating conversation about the MitraClip and the COAPT Trial. He's just getting back from TCT in San Diego. Dr. Ricciardi, what did you just learn, and what should the patients know?
Dr. Ricciardi: The MitraClip has been around and approved for use for a few years now, but this COAPT Trial was a very interesting one because it took a new subset of patients for whom don't get the MitraClip therapy right now and tested its efficacy. In particular, it looked at people with heart failure, low ejection fractions, weak heart muscle function, and a lot of leaky mitral valve disease, and the MitraClip showed tremendous outcomes for these patients when compared to just simple medical therapy.
Adam Pick: So as a clinician in your practice, is this something you'll see more widespread use of the MitraClip, about the same? What do you see in terms of your practice?
Dr. Ricciardi: Yeah, I think it'll be practice-changing, for sure, Adam. We often see patients like this. We have this device that works for mitral regurgitation, but this whole subset of patients may actually represent three-quarters of all patients with several mitral regurgitation. We've withheld therapy from them because we didn't have the data that would suggest that they would actually benefit form using it. Now, we have this big group of people who we think could really benefit from this.
Adam Pick: Great. Well, Dr. Ricciardi, thanks for everything you're doing here for the patients, for our community. You've been a great advocate and supporter for us, so thanks for everything you're doing.
Dr. Ricciardi: Alright, great, take care.
Adam Pick: As we always say here, keep on ticking!