Dr. Patrick McCarthy Is First Surgeon to Receive 100 Patient Reviews at HVS!
By Adam Pick on September 8, 2017
I am happy and honored to announce that Dr. Patrick McCarthy just became the first surgeon at HeartValveSurgery.com to receive 100 patient testimonials at his surgeon profile!!!
That's right… 100 patients have posted wonderful, authentic and celebratory reviews for Dr. McCarthy and his team at Northwestern Memorial Hospital in Chicago.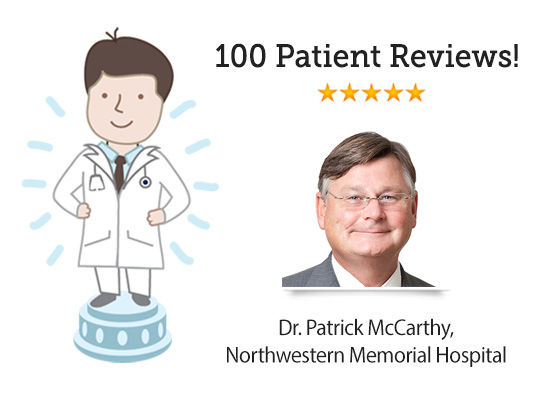 If you didn't know… Dr. McCarthy is a heart valve guru. During his career, Dr. McCarthy has performed over 10,000 cardiac procedures of which 4,000 involved heart valve therapy. In addition, Dr. McCarthy invented several heart valve devices, has been featured in over 450 publications and… He's a super nice guy who has built a passionate team that is dedicated to enhancing patient experiences — before, during and after surgery.
I believe one of the most revealing facts about Dr. McCarthy is evident in Northwestern's surge in the US News & World Report rankings of cardiology and heart surgery programs. In 2004, Northwestern had a "No Ranking" for cardiology and heart surgery. Then, Dr. McCarthy became the chief of cardiac surgery at Northwestern. Now, 13 years later, the hospital holds the #7 ranking in the country. Amazing, right?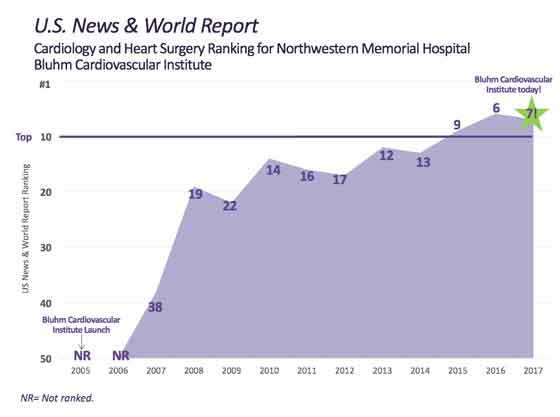 Dr. McCarthy's Patients Say…
More important than the rankings, however, are the patients that Dr. McCarthy helps.
So you know, when I started the Surgeon Finder in 2009, I didn't know if anybody would actually use it to post surgeon recommendations. Then, the wonderful members of this community started posting stories to help future patients learn more about their trusted surgeons. As you might imagine, the patient testimonials for Dr. McCarthy started coming in immediately.
In 2015, we adjusted the Surgeon Finder to showcase those surgeons who had the most patient reviews.  Yep, Dr. McCarthy has always been at or near the top of the list.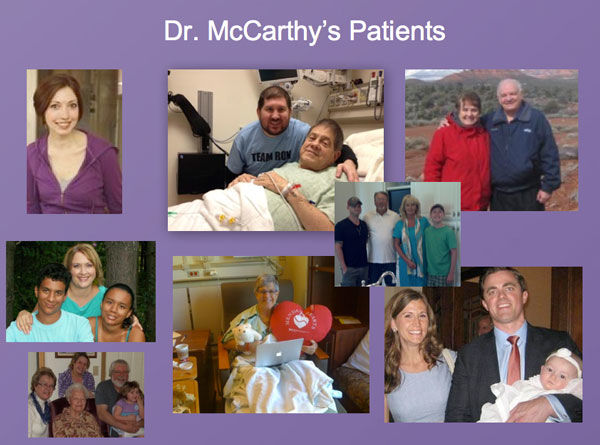 That said, it's not a huge surprise that Dr. McCarthy is the first surgeon to receive 100 patient testimonials. However, this is a humongous achievement and a testament to Dr. McCarthy's approach to his patients and their surgical outcomes.
Personally, I have been fortunate to meet many of Dr. McCarthy's patients over the years including Clarissa Alaimo, Jim Kelly, Lawrence Msall, and Christine Rakesh. When his patients talk about Dr. McCarthy, they use words like confident, assuring, comfortable, incredible, the best, professional, extraordinary, excellent and, one of my favorite… a miracle worker.
For example, here's a patient story of Clarissa Alaimo from Lake Forest, Illinois.  Clarissa was experiencing several symptoms including fatigue and shortness of breath. She needed a mitral valve replacement, tricuspid valve repair and a Maze procedure for atrial fibrillation.
Patient Education Is Key For Dr. McCarthy
I'll never forget when I first met Dr. McCarthy in 2011 at the Society of Thoracic Surgeons Conference in San Diego. Needless to say, I was nervous. He was a world renown surgeon. I was a patient with a tiny website.
During that cup of coffee, two things happened. First, my anxiety quickly retreated. Dr. McCarthy is very easy to talk to.  Second, I learned about and appreciated Dr. McCarthy's approach to patient care throughout the entire surgical cycle — including the Cardiac Behavioral Medicine Service at Northwestern Medicine the was created to help patients mentally prepare for surgery.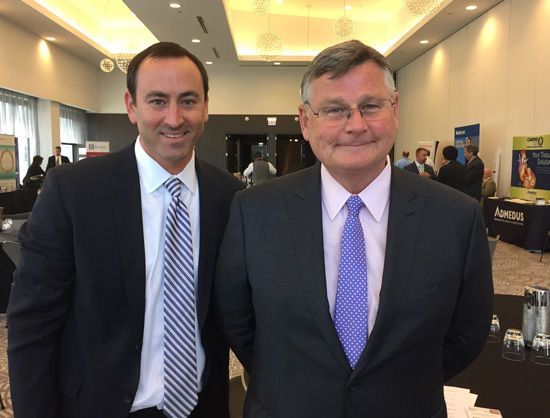 After that meeting, Dr. McCarthy suggested that he would like to support the educational objectives of HeartValveSurgery.com. Since then, we've teamed up on tons of educational content including blog posts, patient webinars, surgeon interviews, videos and eBooks. Dr. McCarthy has gone out of his way to support our community. Here's one of the first educational videos we filmed about bicuspid aortic valves.
Interestingly, I just looked at our YouTube channel. Together, we have filmed over 20 videos with Dr. McCarthy and his team. Those videos have been played back over 50,000 times in YouTube alone. Amazing!!!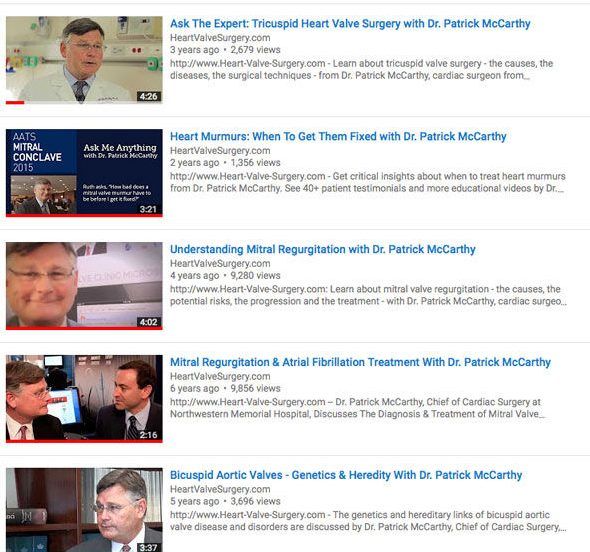 These educational videos have covered many important topics including the rise of tricuspid valve surgery, the genetics of heart valve disease, mitral regurgitation and atrial fibrillation, and the use of pacemakers after surgery.
Thanks Dr. McCarthy!!!
Reflecting on this achievement, Dr. McCarthy stated, "I am honored to be the first physician on HeartValveSurgery.com to have 100 patient reviews – reviews that allow my patients to share their surgical experience and the results they achieved under my care."
On behalf of his patients and the HeartValveSurgery.com community, I would like to extend a mighty "Congratulations!" to Dr. McCarthy on his first 100 patient testimonials.  I am so thankful to Dr. McCarthy for his awesome support of his patients, this website, and the Northwestern team!!!
Keep on tickin' Dr. McCarthy!!
Adam
Adam's Newest Blogs
Adam's Newest Posts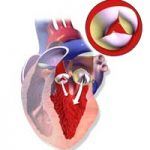 Surgeon Q&A: What Should Patients Know About Aortic Regurgitation? Learn More.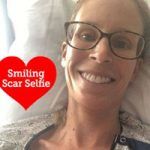 Sara Educates & Inspires 38,443 People About Heart Valve Surgery! Learn More.