At 14,505 Feet, Dave is a Mountain of Inspiration!
By Adam Pick on September 22, 2015
A man. A bicuspid aortic valve. A heart valve surgery. A mountain of inspiration.
This is the story of Dave Augustus…
In March of 2014, I was told during my annual visit to the cardiologist that it was time to replace my bicuspid aortic valve.  Even though I have known for over 30 years that this was in my future, nothing could have prepared me for the range of emotions that I processed after hearing those words from my doctor.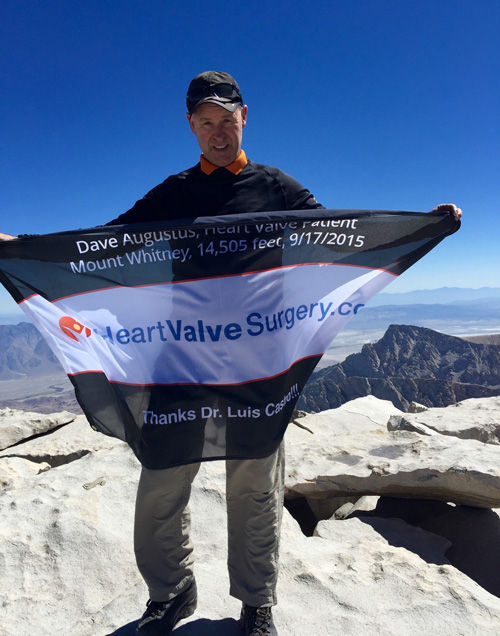 In a strange way, I was relieved that I didn't have to wonder any longer when I was going to have surgery, but now I was faced with the challenge of what was going to happen next.  I turned to the internet to find the answers for the long list of questions I had about this procedure. I felt scared, lost and unsure about my future, until I found HeartValveSurgery.com.
I read the many stories that were posted and watched the videos that provided me with the knowledge that reduced my fears of what was in my future.  It also helped me find the surgeon (Dr. Luis Castro) who would fix my heart.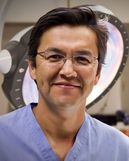 Dr. Luis Castro – Dave's Heart Surgeon
On May 20, 2014, Dr. Luis Castro replaced my bicuspid aortic valve with a St. Jude's mechanical valve at Sequoia Hospital.  After five days in the hospital, I was on my way to recovery.  I had some bumps on recovery road, as I had to be cardio-converted two times to fix the atrial fibrillation that had developed and a heart "tap" where the doctor removed 1.5 liters of fluid that accumulated around my heart.  Even though I had some setbacks in my recovery, I listened to the doctors and keep a positive outlook for my future by setting goals for myself.
The Grand Canyon and Then… Mount Whitney!
On the one year anniversary of my surgery, I hiked the Grand Canyon from the North Rim to the South Rim in one day to say thank you to my surgeon.  On September 17, 2015, I accomplished the second part of my goal and that was to summit Mt. Whitney in the same year as the Grand Canyon.
Here is a video of my recent trip to the Mount Whitney summit.
I am extremely thankful for this website along with my family and friends that continue to support me  with my endeavors.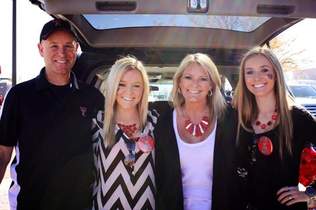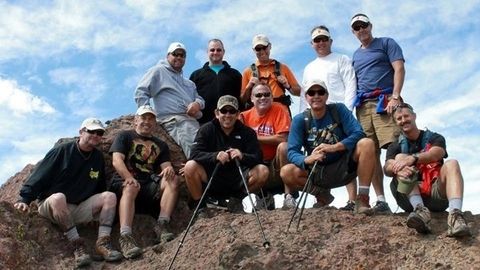 Keep on tickin!
Dave Augustus
Aortic Valve Replacement (5/20/14)
Napa, California

Jen Reeder says

on September 29th, 2015 at 12:46 pm
Awesome! You are an inspiration, Dave!

Adam's Newest Blogs
Adam's Newest Posts