Bernie Marcus, Home Depot Co-Founder, Donates $20 Million To Launch Heart Valve Center at Piedmont Heart
By Adam Pick on February 4, 2014
Over the past 9 months, I've been very fortunate to meet several surgeons from Piedmont Heart Institute in Georgia. As you might recall, I recently attended a medical mission in the Dominican Republic with Dr. Federico Milla and Dr. John Gott.
If you didn't know… Piedmont Heart received a $20 million donation from Bernie Marcus, co-founder of Home Depot, to launch a dedicated heart valve reference center in Atlanta. Here is a really neat interview with Mr. Marcus about the reasons he wanted to create a new heart valve center at Piedmont.
As a regional valve reference clinic, the Marcus Heart Valve Center has been designed to be a "one-stop shop" for patients with heart valve problems. In addition, the Marcus Heart Valve Center is developing academic capabilities to help teach physicians about the latest advancements in valvular disease.
The Marcus Heart Valve Center & HeartValveSurgery.com Team Up!
In connection with the launch of the Marcus Heart Valve Center, which opened its doors on January 6, 2014, I am also very excited to announce that Piedmont Heart has become the newest sponsor of HeartValveSurgery.com. That said, we just launched a new Heart Valve Clinic Microsite for the Marcus Heart Valve Center. You can see the new microsite by clicking here.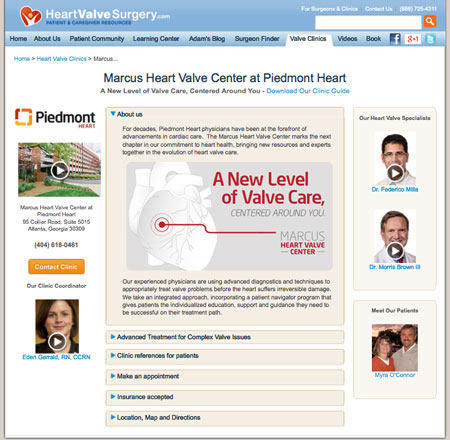 As we prepared to begin this partnership, Dr. Milla, a mitral valve repair specialist and super nice guy at Piedmont, offered the following:
"Teaming up with HeartValveSurgery.com is a natural fit in the evolution and roll-out of the educational initiatives at Piedmont's Marcus Heart Valve Center," said Dr. Federico Milla, who has already performed over 40 procedures since joining Piedmont. "We are very excited to launch this partnership."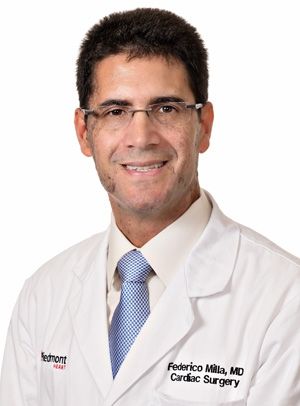 Dr. Federico Milla – Heart Valve Surgeon
On behalf of the patients and the caregivers of our community, many thanks to Bernie Marcus, the Marcus Foundation, Piedmont Heart Institute, its entire surgical team, Jessica Hubble and Amanda Maldonado for their extraordinary commitment to advancing the treatment of heart valve disease.
Keep on tickin!
Adam

JOHN COURTER says

on February 12th, 2014 at 4:55 pm
I agree with the assessment of Bernie Marcus. I just received a new aortic valve and a by-pass at the same time. The treatment of staff was incredible, and the procedure very successful. Thank you Mr. Marcus and Piedmont staff, especially the nurses and Drs Kauten and Dr Rajasopal and Phil Miller for his great follow up. The nursing staff was incredibly positive, loved their jobs and made the stay as pleasant as possible. Thanks to all.

Adam's Newest Blogs
Adam's Newest Posts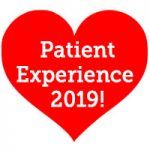 Why Did 50 Patients Get a Standing Ovation at "Patient Experience 2019" at Edwards Lifesciences? Learn More.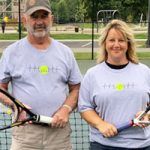 Tennis Enthusiast, John Persinger, Celebrates Surgeon with "Team Gerdisch" T-Shirts! Learn More.