John Fox, Denver Broncos Head Coach, Scheduled for Aortic Valve Replacement
By Adam Pick on November 3, 2013
Since launching this website in 2006, I have followed the heart valve procedures of many public figures including Robin Williams, Barbara Walters, Ed Koch, and Barbara Bush.
Yesterday, we learned that John Fox, the head coach of the Denver Broncos, is scheduled for an aortic valve replacement surgery on Tuesday. Coach Fox, who was aware of his valvular disorder, was planning to undergo surgery during the football off-season.
John Fox, Denver Broncos Head Coach, Heart Valve Surgery Patient
However, on Saturday, Fox began experiencing symptoms while playing golf with his friends. Shortly thereafter, Fox was brought to a hospital, where an ultrasound revealed he needed aortic valve surgery as soon as possible. (So you know, the early news reports that Coach Fox had a heart attack were incorrect.)
The Importance of Symptoms for Patients
In my opinion, it is very important for the patients and the caregivers in our community to learn from Fox's experience.
Coach Fox, who became "light-headed" during his golf outing, wasted no time seeking medical attention — and, for good reason.
Research suggests that 50% of patients who begin to experience symptoms from severe aortic valve stenosis are dead within just two years. Yes, that is a key and startling piece of information about this disease.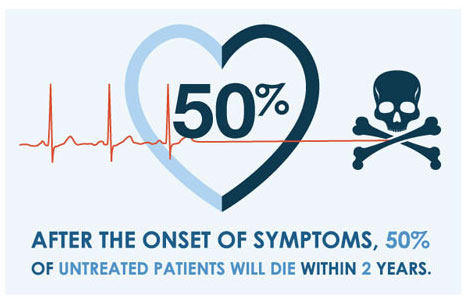 FYI… Similar to Fox, I also experienced just one symptom, prior to surgery, that motivated me to get another ultrasound. My symptom? The right side of my body went numb when I was out to dinner with my wife.
That said, I think we can all learn from Coach Fox's proactive nature during his "watchful waiting" period. Last night, we heard from Coach Fox:
"I sincerely appreciate the support of the Broncos, the fans, and so many people around the league," Fox said. "Although I am disappointed I must take some time away from the team to attend to this pre-existing health condition, I understand that it's the right thing to do. I have great confidence in our coaches and players, who are fully committed to our goals. I look forward to returning to coaching as soon as possible."
On behalf of the patients in our community, we wish Coach Fox a very safe procedure and a very smooth recovery.
Keep on tickin' Coach Fox!
Adam
Adam's Newest Blogs
Adam's Newest Posts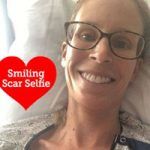 Sara Educates & Inspires 38,443 People About Heart Valve Surgery! Learn More.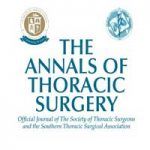 New Study: Heart Surgery Not Linked to Memory Decline Learn More.