Special Video Interview: The Advantages of the Ross Procedure with Dr. Paul Stelzer & Peter Woglom
By Adam Pick on July 23, 2013
I receive a lot of questions about the Ross Procedure from patients with aortic valve disease. For that reason, I traveled to New York to film an educational video with Dr. Paul Stelzer, a leading Ross procedure surgeon, and Peter Woglom, one of his patient success stories.
So you know, Dr. Stelzer has performed over 500 Ross Procedures during his 32-year career. Many patients from our community, including Jeff Shebovsky, Mark Kroto and Chris Dixon, have had successful Ross operations thanks to this valve guru — who often sings in a barbershop quartet.
I would like to extend a special thanks to Dr. Stelzer for his dedication and pursuit of healthy heart valves. I would also like to thank Dr. Stelzer for his ongoing support of the patients and caregivers in our community.
Lastly, thanks to Peter Woglom for sharing his success story in this video. I am thrilled to see that Peter is doing so great after his Ross procedure.
Keep on tickin!
Adam
P.S. For the members of our community who are hearing impaired, I have provided a written transcript of this Ross procedure video below:
Dr. Paul Stelzer: I'm a cardiac surgeon at Mount Sinai Medical Center in New York. I've been practicing heart surgery now for 32 years. And I've done, 6,000 open heart operations, at least 4,000 of those are valve-related. That's been my first love is valve surgery. Originally, when I came to medical school, I knew I wanted to be a surgeon. I've always liked to do things with my hand whether it was building with an erector set, or making puzzles or whatever. So I knew, Medicine? It was going to be surgery.
Peter Woglom: I'm 39 years old and I live in Brooklyn, New York. I was diagnosed when I was 9 with rheumatic heart disease. And recent years my heart began to dilate because of the aortic valve issues. And that's why it was time to re-mediate the problem.
Paul Stelzer, MD: The aortic valve has really been my focus. And within that there are lots of different things you can do, to repair, to replace the aortic valve. I've done about 530 Ross operations.
Peter Woglom: Well it was my cardiologist's initial recommendation that I undergo the Ross procedure with Dr. Stelzer. But as I started to do my own diligence as to what my surgical options were. I considered bio-prosthetic valves. I also considered mechanical valve.
Doctor Paul Stelzer: So the Ross operation was named after Donald Ross. He took his own patient's pulmonary valve, living pulmonary valve and transferred that to the aortic position to make a new aortic valve. Then he put a donor valve where that came from, homograft valve. That's the Ross concept.
The Ross procedure has a number of specific advantages. One, is it's the only one that gives you a living aortic valve. And living things do things that dead things don't. They talk to other cells; they talk to other structures in the heart; and they provide blood flow that's just unsurpassed by any of the artificial ways we've reconstructed valves from other materials.
Paul Woglom: I knew from the get-go that the mechanical valve just wasn't for me. The idea of taking Coumadin for the rest of my life and some of the other issues that came along with the mechanical valve just wasn't the choice for me. In terms of the bio-prosthetic approach, I was somewhat nervous about the fact that they only lasted a certain number of years and I'd have to do other procedures down the road.
Dr. Stelzer: The durability of animal tissue valves is getting better but it's also poor in younger people than it is in older people. So you got a patient who doesn't want to take blood thinners, who doesn't want to have a mechanical valve. And you have somebody that you want to have the durability that would be greater than what you could get out of an animal tissue valve. Those are the patients that I say, "Okay, we should put Ross at the top of the list."
Paul Woglom: I found on the argument for the Ross operation especially one done by Dr. Stelzer to be the most compelling option I had.  Dr. Stelzer is the most accessible surgeon, let alone doctor, I think I have ever met. The amount of time that he made for me to answer all my questions when I would shoot him emails in the middle of the night or at certain points during the weekend was just unbelievable.
Dr. Paul Stelzer: My best advice for someone who's considering the Ross operation is to think about "why" and it's almost always unrelated to not taking blood thinners; not have your life revolve around blood tests and blood medicines and so forth, but to be medicine free and restriction free.
Paul Woglom: My surgery took place on February 11th so I'm coming up on 3 months now. So far I gauge it as a success. But I guess only time will tell what it seems like. I'm on the right path so far.
Dr. Paul Stelzer: What do you want to do in life? And how young are you? And do you have a life expectancy that's at least 25 years? Then the Ross is my best advice for that patient. There are a lot of other alternatives but it's at the top of my menu.
Adam's Newest Blogs
Adam's Newest Posts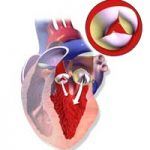 Surgeon Q&A: What Should Patients Know About Aortic Regurgitation? Learn More.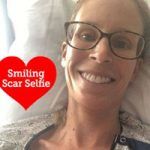 Sara Educates & Inspires 38,443 People About Heart Valve Surgery! Learn More.