Trivia: How Many iPads Does It Take To Run A Heart Valve Webinar?
By Adam Pick on June 27, 2013
We just had a great webinar about mitral valve repair surgery. (FYI, I'll be posting the transcript and video shortly.)
Interestingly… Just before the webinar, Robyn, my wife, walked by make-shift desk in the living room.  She laughed and said to me, "Really? Do you really need all of those iPads and other stuff for the webinar? I need to get a picture of this!"
So, just how many iPads does it take to run a webinar? Take a look at the picture below for your answer.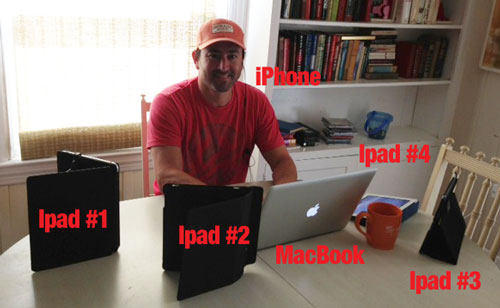 My Desk 5 Minutes Before The Webinar
As you can see… During the webinar, I was doing my best to monitor 6 different Apple products at one time – 4 iPads, 1 Macbook and 1 iPhone.
For all of you Apple shareholders out there, I hope this made your day!
Keep on tickin!
Adam
Adam's Newest Blogs
Adam's Newest Posts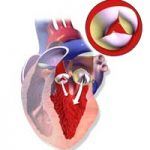 Surgeon Q&A: What Should Patients Know About Aortic Regurgitation? Learn More.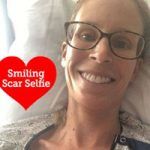 Sara Educates & Inspires 38,443 People About Heart Valve Surgery! Learn More.