New 25-Year Study on Longevity of Bovine Tissue Valve Replacements… Great Job Edwards Lifesciences!
By Adam Pick on June 19, 2013
It is, by far, one of the most common questions I receive from patients who are NOT candidates for heart valve repair procedures. That question is, "How long do tissue valves last?"
As you may have seen in prior posts, several doctors in our community have commented that tissue valves can last between 10 to 15 years. That being said, Edwards Lifesciences just released some very interesting findings from a 25-year study of its PERIMOUNT valve replacement in the aortic position. So you know, the PERIMOUNT is a bovine pericardial heart valve. That means, the valve leaflets are made from the pericardium (heart sacs) of cows.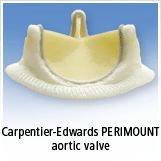 In this long-term study, 373 patients — who were under the age of 60 at the time of aortic valve implant — were followed to determine the longevity of the PERIMOUNT valve. The study, which ran from 1984 to 2008, determined that the actual durability of the PERIMOUNT valve replacement, in this patient segment, was not 10 years…
Not 15 years…
But, 17 years!
That incremental 2 years may not seem like a lot to you. But, consider the implications across a global population of patients. That 2 years can extend re-operative freedom for many lifetimes in patient communities (like ours) with aortic valve disorders. It's also 2 more years without being on blood thinners — when comparing alternative therapies like mechanical valve replacements. And, it's 2 more years that medical science can evolve and advance to develop new treatments that might create minimally invasive interventions like valve-in-valve operations using transcatheter approaches.
Again, 2 years may not seem like a lot of time. But, I think Edwards Lifesciences really deserves some applause for its efforts to continually innovate and improve its devices for patients needing valve treatment.

Donald Bobo – Corporate Vice President, Edwards Lifesciences
Upon issuing the study results, Donald Bobo, the corporate vice president of Edwards' heart valve therapy group, stated, "These data offer yet another compelling, real-world experience to validate the excellent performance of the PERIMOUNT valve design for patients."
Congratulations to Donald Bobo and the entire Heart Valve Therapy Group at Edwards!
Keep on tickin!
Adam
Adam's Newest Blogs
Adam's Newest Posts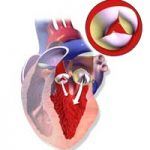 Surgeon Q&A: What Should Patients Know About Aortic Regurgitation? Learn More.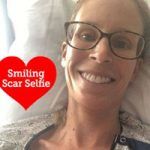 Sara Educates & Inspires 38,443 People About Heart Valve Surgery! Learn More.