"Are 'Valve-in-Valve' Procedures Possible With The SAPIEN Aortic Valve?" Asks Bernard
By Adam Pick on February 22, 2012
In connection with yesterday's post, I received many interesting questions about the SAPIEN aortic valve replacement. For example, Bernard asked about the possibility of a "valve-in-valve" procedure. In his email, Bernard wrote, "My surgeon used a bovine tissue valve to replace my diseased aortic valve. If my new valve requires replacement in the future, can the SAPIEN be used?"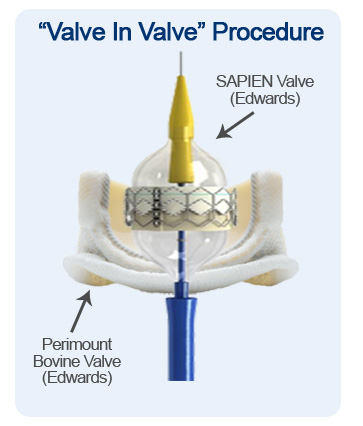 To ensure that Bernard received an appropriate answer to his question, I contacted Dr. Eric Roselli, a leading cardiac surgeon from the Cleveland Clinic.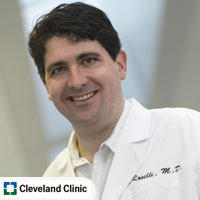 Dr. Eric Roselli – The Cleveland Clinic
Dr. Roselli is intimately familiar with the development and clinical trials of transcatheter technologies, including the SAPIEN. In his response to Bernard, Dr. Eric Roselli first addressed the possibility of this procedure.
Yes, but for now the experience with a "valve-in-valve" procedure for structural valve deterioration (SVD) of a bioprosthetic valve is still early.  What we know is that it can be done in nearly all kinds of the bioprosthetic valves that are commercially available and the results are better when the initial valve is larger in size (i.e. 23mm or greater). This has been done both transfemorally and transapically with relative safety.
Then, Dr. Roselli addressed the traditional approaches for "redo" aortic valve replacement procedures and the risks of valve-in-valve operations:
On the other hand, the experience with redo open heart surgery for SVD of an old biologic valve is something we have great experience with and several centers of excellence have demonstrated surgical risks that match the risk of first time aortic valve replacement (exceptionally low).  Therefore, the valve-in-valve procedure for SVD should be approached with caution and for now, it should be reserved for higher risk patients.
So you know, I recently interviewed Dr. Roselli about the future of heart valve treatment. If you are interested, here are the highlights from that discussion.
Thanks to Bernard for his question and special thanks to Dr. Eric Roselli for sharing his clinical expertise with our patient and caregiver community.
Keep on tickin!
Adam
Adam's Newest Blogs
Adam's Newest Posts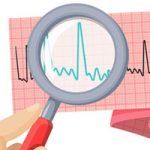 "How Do I Know When My AFib Is Gone After Heart Surgery?" asks Linda Learn More.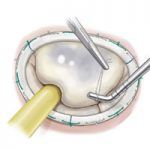 New Findings: Mitral Valve Repair Restores Normal Life Expectancy! Learn More.