Joann Just Made My Day… My Year!
By Adam Pick on May 17, 2013
I really appreciate hearing from the patients and caregivers in our community. Your emails and your phone calls are beyond heart warming (pun intended). That said, I just received an update from Joann Heindorf, a 78-year old patient from Florida, that was simply… extraordinary.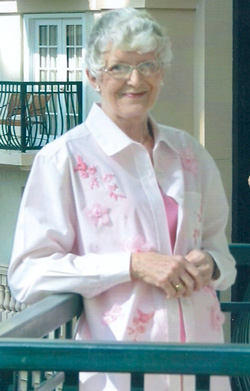 Joann Heindorf – Heart Valve Surgery Patient
Joann's update came in the form of an envelope that was mailed to my home.
Within that envelope, I found two things.
First, I found a wonderful picture of Joann smiling (shown above). Second, to my surprise, I found an 11-page handwritten note from Joann that described her journey through a series of health-related events including two cardiac procedures. While Joann, who is the mother of 3 boys and 2 girls, was initially diagnosed with a heart murmur and mitral valve prolapse, her first procedure actually included a mitral valve replacement, an aortic valve replacement, a tricuspid valve repair and a double coronary artery bypass graft. Then, after all that, Joann needed a mitral valve re-operation.
As you can tell, Joann has been through a lot. I am touched, moved and inspired by her story, which was so wonderfully described in this letter. I can not thank Joann enough for taking the time to share her experience with me — which closed with the following words:
"Adam, thank you so much for your book. I hope you realize how your honesty helps so many heart surgery patients before-and-after their surgery. I wish I could give you a hug but since that is not possible, I will continue to pray for you and your family." — Joann
Keep on tickin' Joann!
Adam

Debbie Cross says

on May 18th, 2013 at 5:21 am
Hello Adam, I am having surgery in June at Cleveland Clinic.They think I am a good candidate for robotic mitral repair. Do you know/have any statistics about successes of robotic versus open heart? I have read post about needing a second surgery,and want to be well informed. Thank you so much, Debbie Cross

Adam's Newest Blogs
Adam's Newest Posts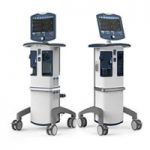 Medtronic Doubles Ventilator Production to Help COVID-19 Patients! Learn More.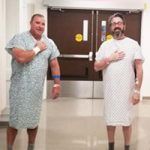 In These Difficult Times… John & Larry Inspire Us Learn More.