"When Will My Heart Stop Beating So Strongly After Heart Valve Replacement Surgery?" Asks Anne
By Adam Pick on October 26, 2012
I just received a great question from Anne. In her note, Anne writes, "How long can a patient expect to feel their heart beating so strongly after heart valve replacement surgery?"
To answer Anne's question, I was fortunate to meet with Rawn Salenger, MD, Director of Heart Valve Surgery at Good Samaritan Hospital in Suffern, New York. Here are the highlights from our discussion. For the patients and caregivers in our community who are hearing impaired, you will find a written transcript of this video below.
Thanks to Anne for her question and a special thanks to Dr. Rawn Salenger for sharing his clinical experiences with our community.
Keep on tickin!
Adam
P.S. A written transcript of this interview is provided below:
Adam: I'm thrilled to be with Dr. Rawn Salenger who is the Director of Heart Valve Surgery at Good Samaritan Hospital in Suffern, New York.  Dr. Rawn Salenger, MD has performed successful surgery on many patients in our community including Kathleen Ryan and Gene Bove.  We've got a question, Dr. Salenger, that comes in from Anne. She says, "How long can a patient expect to feel their heart beating so strongly after heart valve replacement surgery?"
Dr. Salenger:  Well, that's a very common question. What I tell patients is — a lot of times after surgery, especially when they go to bed at night, they may hear their heartbeat or even kind of feel it in their head. That sensation will go away after about eight to 12 weeks, sometimes much sooner.  I think what it's from is after surgery, there's fluid around the heart. That fluid tends to amplify the sound of the heart beating and also the feeling of the heart beating.  But, as that fluid solidifies into scar tissue, instead of amplifying the sound, that actually deadens the sound which softens the sound. Then, it should go away. One exception to that is a slightly different question that comes out occasionally for patients who get a mechanical heart valve.  They don't hear their heart beating. But, every time their heart beats, they can hear the opening and closing of the heart valve replacement.  It doesn't happen for every patient, but it happens commonly. That doesn't mean that there is something wrong with the valve. But, it's something that, especially at night when things are quiet, patients can hear.  And usually, people get used to that. It shouldn't bother them at all.
Adam:  I can remember my wife could hear my heart when I was sleeping shortly after surgery. One night, she said to me, "I can hear your heart."
Rawn Salenger, MD:  And how long after surgery was that?
Adam:  It was about two weeks after surgery.
Doctor Salenger:  I think I get that question a lot — just about two weeks after surgery. I haven't heard of any patient where it has persisted.
Adam:  Thanks again for being with us today.  I really appreciate it.  Keep up all the great work that you're doing at Good Samaritan Hospital.  And again, thanks for stopping by.
Dr. Salenger:  Thanks for having me.
Adam's Newest Blogs
Adam's Newest Posts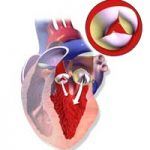 Surgeon Q&A: What Should Patients Know About Aortic Regurgitation? Learn More.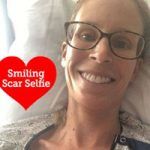 Sara Educates & Inspires 38,443 People About Heart Valve Surgery! Learn More.