Jeff Travels Over 2,000 Miles For A Mitral Valve Repair Guarantee
By Adam Pick on September 17, 2012
Hearing from you — the patients and caregivers of our community — continues to be my favorite part of running this website. That said, I just received a great patient success story from Jeff Adams of Seattle, Washington.
In his email, Jeff wrote to me: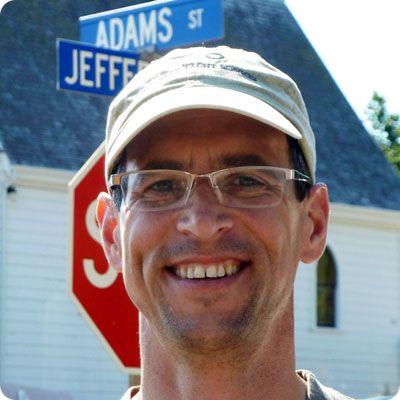 Jeff Adams – Mitral Valve Repair Patient
I learned that I had mitral valve regurgitation in March of this year.  It came as a complete surprise!  As a fit, 48 year old male in excellent health, I assumed I had at least 17+ years before I had to worry about my own cardiac issues.  Though my team of cardiologists in the Seattle area were up for the task of a complex mitral valve repair, Dr. Steven Bolling was the only surgeon I spoke with that had absolute confidence in himself and his team to get the job done AS A REPAIR without concern that he would have to resort to a replacement valve.
While other prospective surgeons gave the repair a 90% chance of success in their hands — after reviewing my records — Dr. Bolling put his odds at "99.9%, wait, make that 100%".  Dr. Bolling said that his job was to simply give me back my life as I had known it. Dr. Bolling had no doubt that he could.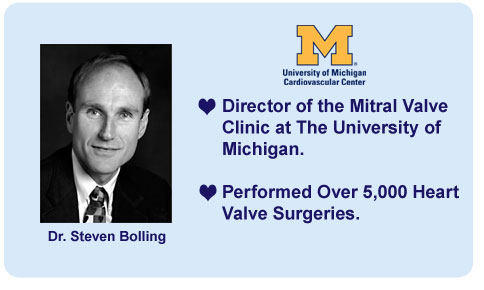 The promise of getting my life back to normal was worth the minor inconvenience and incidental cost of traveling to the University of Michigan and spending 10 days in Ann Arbor, Michigan to have Dr. Bolling and team do their amazing work.  In fact, when I contacted Delta Airlines and said that I wanted to use frequent flyer miles for medical purposes, they not only eliminated any hassle but made my first choice for flight dates and times available at no additional cost.  Be it Dr. Bolling and his staff, Delta Airlines or the University of Michigan, the entire process was smooth and comforting.
The University of Michigan has a state-of-the-art Cardiovascular Center that was designed (i) to make the patient and their family comfortable and (ii) to produce surgical outcomes like Dr. Bolling promised.   I have heard the term "Patient Centered Care" tossed around many times. But, I have never experienced anything quite like the fine tuned service at the U of M Cardiovascular Center.
Given that Dr. Bolling has performed more than 3,000 mitral valve surgeries, I was confident that he had probably seen, handled and fixed damaged valves similar to mine. I welcomed the confidence that Dr. Bolling possessed in himself and his entire team. I also appreciated that he wasn't bashful. He made it clear that he had the skills required to be successful with my heart.
The prospect of having my chest cracked open, my heart stopped to be repaired and being put on a heart-lung bypass machine is naturally very concerning, but  knowing that Bolling was in charge and would perform the repair himself greatly reduced any pre-surgical anxiety I might otherwise have had.  The surgery went as smoothly as he said it would.
Even though Dr. Bolling does several hundred mitral valve repairs a year, he and his staff still made plenty of time, both before and after the surgery, to help me understand my condition, their process and work, and what to expect during my recovery.  Dr. Bolling and his staff checked-up on me several times a day while I was recovering and on the fourth day, post op, he walked in my room and said, "Put your pants on and get out of here and then just walk, walk, walk."  Again, his confidence in what he declared to be his "amazing" repair work and my ability to positively affect my recovery challenged me literally to be like Bolling and be "amazing" during the recovery.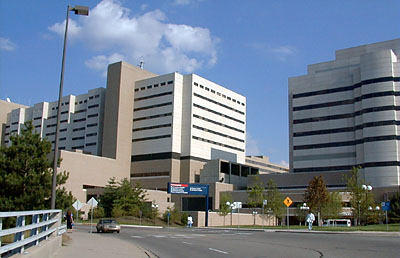 The University of Michigan Med Inn
The University of Michigan Medical System has a hotel in the center of the hospital campus called the Med Inn where my wife stayed while I was in the hospital.  I arrived in Michigan on Saturday before my surgery.  The prep and lab work were all done on Monday morning in the most efficient manner, leaving Monday afternoon and evening for my wife and I to enjoy Ann Arbor.  Surgery was on Tuesday, and I was discharged on Friday, but chose to stay a few more days at the Med Inn which is literally down the hall from both the stand-alone Cardiovascular Center and the main hospital.
At $75 a night, there is no better post-surgical comfort than such a stay, especially for someone who is from out-of-state.  So we stayed at the Med Inn and dined on take-out and hospital cafeteria food until my follow-up appointment with Dr. Bolling at which time he gave me the once over and an "OK" to fly home.
Having been cared for and treated by Dr. Bolling and the University of Michigan, I am convinced that seeking Dr. Bolling out was the best decision I made with regard to my cardiac condition.  Dr. Bolling did everything exactly as he said he would do.  My care has now been turned back over to my local cardiologist and he too agrees with Doctor Steven Bolling, MD, the repair is both amazing and perfect.
Jeff Adams
Mitral Valve Repair
Seattle, Washington
Adam's Newest Blogs
Adam's Newest Posts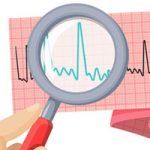 "How Do I Know When My AFib Is Gone After Heart Surgery?" asks Linda Learn More.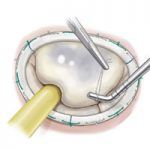 New Findings: Mitral Valve Repair Restores Normal Life Expectancy! Learn More.