SURTAVI Update: CoreValve Begins Enrolling Patients For 'Intermediate Risk' Study
By Adam Pick on July 20, 2012
As we continue to track and discuss the medical technologies that are impacting heart valve therapy, I just learned that Medtronic recently began patient enrollment in a unique study that will examine the performance of its CoreValve transcatheter aortic valve replacement device in 'intermediate risk' patients.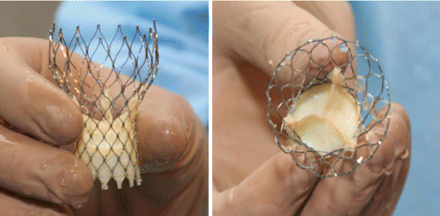 Medtronic CoreValve System
The randomized trial, known as the Surgical Replacement and Transcatheter Aortic Valve Implantation (SURTAVI) study, will enroll 2,500 patients in 75 clinical sites around the world. Ultimately, this trial will be used to
determine if the CoreValve performs better, worse or the same as traditional, open heart surgical techniques. Specifically, mortality and stroke rate will be closely monitored during the trial.
You might be wondering, "What determines an 'intermediate risk' patient?"
According to Medtronic, patients considered for the trial include those with:
Severe, symptomatac aortic stenosis ;
Classified as intermediate surgical risk, as defined by the Society of Thoracic Surgeon's mortality risk of greater than or equal to 4% and less than or equal to 10%.
So you know, the CoreValve is not yet FDA approved in the United States. However, it did receive a CE Mark in Europe during 2007. Interestingly, I just learned that the CoreValve comes in three sizes – 26mm, 29mm and 31mm. The Edwards SAPIEN, another transcatheter valvular device, only comes in two sizes.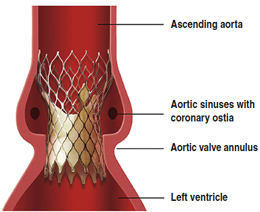 Needless to say, I will continue to keep you updated as more news and studies are released about valvular therapies. To get my updates about these and other topics you can subscribe to this blog by clicking here. FYI, it's free!
Keep on tickin!
Adam

Rock Southward says

on September 18th, 2012 at 12:46 pm
I've been diagnosed with severe aortic stenosis. I have a bicuspid congenital aortic valve. I also need a bypass of the LAD. I'd like to know if I could sign up for the SURTAVI trial.

Adam's Newest Blogs
Adam's Newest Posts