Enhanced Website Feature: Your Patient Success Stories!
Over the years, I've received hundreds of success stories from patients and caregivers within our community.
With the relaunch of our website, I wanted to create a special place to feature your inspirational stories and your smiling faces. For that reason, I just built a new 'Patient Success Stories' section of the website. Today, you will see 16 patient success stories featured. However, this number will quickly increase as I go back through all the wonderful stories previously posted in the blog and our Heart Valve Journals community.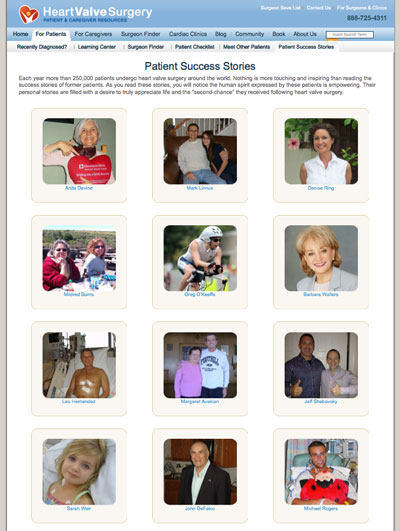 If you have a story you would like to share, please send me your story along with a picture or two. My email is adam@heartvalvesurgery.com!
Thanks again to everybody who has shared their experiences within our community!
Keep on tickin!