JenaValve Gets CE Mark For TAVI Device In Europe
By Adam Pick on October 5, 2011
As patients in the United States continue to wait for FDA approval of transcatheter aortic valve replacement devices, another TAVI technology just received a CE mark for commercial use in Europe.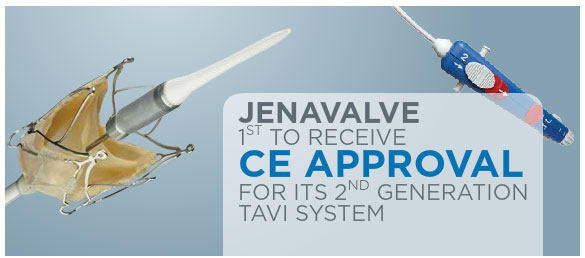 JenaValve TAVI – Aortic Valve Replacement Via Catheter
Earlier today, JenaValve Technology, a medical device manufacturer in Germany, announced its receipt of a CE mark for its 2nd-generation transapical TAVI system. As you may know, these technological breakthroughs are used to treat patients with severe aortic valve stenosis who are considered "inoperable" or too "high-risk" for surgery.
Using the JenaValve, a patient's diseased aortic valve can be replaced without traditional surgical procedures that use incisions to the sternum (sternotomy) or ribs (thoracotomy).


The JenaValve & Its Delivery System
Reflecting upon this announcement, Prof. Dr. Friedrich-Wilhelm Mohr, Medical Director of the Department of Cardiac Surgery at the University of Leipzig Heart Center, noted:
"Now patients have access to a new generation system for transapical TAVI treatment. The JenaValve design allows the cardiac surgeon and cardiologist to achieve precise positioning and allows repositioning of the heart valve prosthesis with its unique, patented positioning feelers. It is with these key features that the system distinguishes itself from its competitors," — Prof. Mohr.
If you are curious, there are several competitors to the JenaValve, including the Edwards SAPIEN Valve and the CoreValve by Medtronic. Both devices have CE marks in Europe but have yet to receive FDA approval in the United States.
Considering the excitement regarding catheter-based technologies for heart valve treatment, I will continue to monitor this topic. So, stay tuned!
Keep on tickin!
Adam
Adam's Newest Blogs
Adam's Newest Posts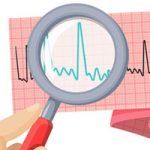 "How Do I Know When My AFib Is Gone After Heart Surgery?" asks Linda Learn More.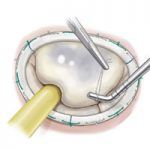 New Findings: Mitral Valve Repair Restores Normal Life Expectancy! Learn More.