After Mitral Valve Repair, Denise Starts To Feel Like Her Old Self!
By Adam Pick on August 29, 2011
A few months ago, I received a phone call from Denise Ring, a patient suffering from severe mitral valve regurgitation. From the moment we spoke, I sensed Denise's nerves, her anxiety and her fear given prior health challenges. Over the next few weeks, we corresponded by phone and by email leading right up to her surgery. (To learn more about mitral regurgitation, click here.)
Good news! Two weeks after surgery, I received an inspirational voice-mail from Denise. I have to admit, I did not recognize Denise's voice. Her energy and her positive outlook in the message was overwhelming. As she exclaimed during the message, "I can't believe it. Surgery went great. I'm starting to feel like the old me."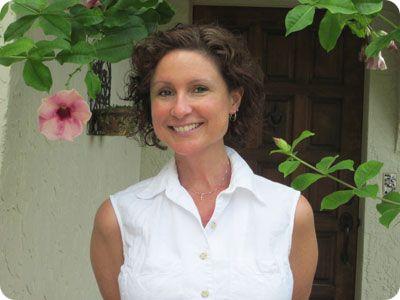 Denise Ring – Mitral Valve Repair Patient
I would later receive this email from Denise:
Dear Adam —
I'm feeling fantastic! Dr. Accola performed a mitral valve repair for me only 12 short weeks ago. This amazing surgeon is a truly gifted man. He is not only highly skilled but also sincerely concerned about the well-being of his patients. I was actually caught off guard by his compassion and calm but confident demeanor.
It is not often that one finds this fine combination of character and expertise. Dr. Accola on more than one occasion took the time to make sure that all of my concerns where addressed. He visited with me the morning of the surgery and one of his surgery team members was in contact and kept my family updated on my condition during surgery. Then, he notified my family of the outcome. Next, Dr. Accola proceeded to check on me in the ICU, and visited me just about every day during my hospital stay (even on Easter Sunday). He reassured my family and me with each visit that I was convalescing well and that twinges or swelling was not unusual.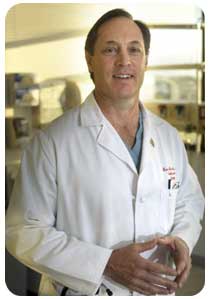 Dr. Kevin Accola – Denise's Heart Valve Surgeon
One of my biggest fears was pain. I was told by a friend "in the know" that I may be one of those people who doesn't experience any pain. I thought to myself, "Yeah right! Who comes out of open heart surgery without pain?" Well, although I realize each patient experience is different, I am so glad to say that I am one of those patients who did not experience any real "pain". If there was any inclination of pain it was very well managed. Yes, there were times of discomfort and soreness but it was completely tolerable.
Dr. Accola's staff is exceptional as well, and treated me with respect and empathy from the moment I called the office to make a consultation appointment to the day I arrived at the hospital. The AdventHealth Cardiovascular Institute (formerly Florida Hospital) is a first class operation all the way. Should I need another heart surgery in the future, I would absolutely put my trust in Dr. Accola and his team. Furthermore, if/when another surgery is necessary, thanks to Dr. Accola, I won't be so fearful.
I'd like to mention that I visited or consulted with seven (7) different heart surgeons before my surgery and none conveyed the genuineness with bedside manner, while portraying an heir of composure and certainty as Dr. Kevin Accola. The man is extraordinary.
God bless you Adam! I admire and appreciate you for all the hard word you put into your book and your website. You calmed my nerves when I desperately needed it.
Denise Ring
Mitral Valve Repair
4/19/11

Joseph says

on August 30th, 2011 at 1:48 pm
GOD BLESS YOU DENISE,
The Lord is my rock, my fortress and my deliverer;
my God is my rock, in whom I take refuge.
He is my shield and the horn of my salvation, my stronghold.
Psalm 18:2
Best regards,
Joseph in NYC


Barbara Tipton says

on August 30th, 2011 at 2:17 pm
Congratulations!! I am 72 and am in need of one. I get ECHO every 6 mos. I am in Phoenix, AZ,. What an inspiration!!


Maria Williams says

on August 30th, 2011 at 6:06 pm
Congratulations, Denise. Today is my 9 month anniversary following a successful mitral valve repair. My pain experience was similar to yours. I feel 10 years younger. My surgeon was Dr. William Ryan in Dallas, TX. He is excellent. Did you do cardiac rehab? I am convinced this made a strong impact on my positive recovery. May God continue to bless you.
Maria Williams, Ft. Worth, TX


Guy Mattiaccio says

on August 31st, 2011 at 2:19 pm
Thank-you for the positive comments, I actully feel better and less anxiety now after reading your account.
I too am in need of Mitral valve repair and in my town Daytona Beach there does not seem to be the level of expertise and experince as in Orlando. In fact I have started a search for the best surgeon and I too came up with Dr Accola.
You did not mention if you had Minimally invasive surgery. I am going to begin contact with Dr Accola office sooner then later.
Thanks so much


Joe Nunziata says

on September 2nd, 2011 at 5:48 pm
Dr. Accola did my mitral valve repair surgery in October of 2007 at Florida Hospital and I have never looked back. They have an amazing team at Florida Hospital!


Denise Ring says

on September 9th, 2011 at 11:16 pm
Thank you Joseph. The Lord certainly is my rock and I love that verse! He has led me through many difficult decisions along this journey. The verse I focused on daily is Isaiah 41:13 "For I am the Lord, your God, who takes hold of our right hand and says to you, Do not fear;I will help you."
Denise


Denise Ring says

on September 9th, 2011 at 11:21 pm
Hello Barbara, I wish you the best of luck! Make sure to do plenty of research and find a great surgeon. It's also important, like Adam has stated in his book, to have a strong support system.
God Bless. 🙂
Denise


Denise Ring says

on September 9th, 2011 at 11:40 pm
Congrats Maria! Yes I did participate in cardiac rehab and graduated just a few weeks ago with mixed emootions. It's nice not to make the 45 minute drive each way three times a week, but I really got attached to many of my fellow patients and I miss them. I feel that rehab had a tremendous positive impact on my recovery. That stinky old depression was trying to creep in on me right before and for the first few weeks of the regiment. I think it even got a little worse at first because I was the youngest patient by far and felt that I didn't belong. Before long I made friends with several other patients and really came to enjoy and look forward to my workouts. It was time well spent!
God Bless You! Denise


Denise Ring says

on September 9th, 2011 at 11:53 pm
Hello Guy, I requested a sternotomy only because other docs had mentioned a leak in my aortic valve and stated that repair through a "minimaly invasive" approach would be prohibitive. As it turned out (as Dr. Accola had told me before surgery), the aortic valve did not need attention at the time. I am still happy with my decision and I feel my scar is barely noticable. I don't know how they do it by they somehow fold the skin at the incision so that through the six weeks or so of healing it slowly flattens out. All I'm left with is a very thin incision scar that I could probably put cream on to fade it even more. Give Dr. Accola and his staff my love! 🙂 Good Luck to you! You're on the right path. Denise


Denise Ring says

on September 10th, 2011 at 12:03 am
Joe N, You are an awsome person! Thank you for going out of your way to be there every day at the hospital to support me and my family through my surgery! Thank you for answering every phone call and every text before and since. God Bless You and Yours each and every day!!
Denise


julie says

on September 16th, 2011 at 11:02 am
I am 21 days post mitral valve repair via port access. Am doing very well. Looking forward to starting rehab in a few weeks. I had my op at James Cook university hospital in Middlesbrough, England. I couldn't have asked for better care, after care etc. Experienced hardly any pain. Biggest problem was bruised arms!!!!!
Julie. England


Loren says

on December 19th, 2011 at 8:45 pm
Hi Denise,
I am at day 21 post mitral valve surgery and I wish I had found this website sooner. It would have been most helpful. As it was I did a fair bit of searching on the internet for anything that might help me prior to surgery. Not being satisfied with what I found I decided to start my own blog to chronicle my surgical "odyssey". My surgery was done here in British Columbia, Canada at Royal Columbian Hospital in New Westminster. My experience here was also excellent.
Have a very blessed Christmas.


Ava says

on May 10th, 2012 at 3:04 pm
I have a mitrial valve prolapse and have had symtoms through out my life. I am 63 now and worry more about it. My doctor won't refer me to a cardiologist. I would just like to have one base line cardiac visit to feel reassured . I have had symtoms of dizziness pain in chest arm and back and rapid heart beat. My insurance requires a referral from my primary doctor.


Denise RIng says

on May 17th, 2012 at 10:53 pm
Hello Ava, if I were in your shoes I think I'd find another PCP. I know it can be a big hassle and will take some research & energy on your part but sometimes you have to be your own advocate. You know your own body and it's telling you something. If you can find someone who will give your that referral you need then you'll be able to have your workup and if nothing else you will at least have that piece of mind you need. Best wishes. I'd like it if you would keep me posted on your results. 🙂
Denise


Kate says

on January 5th, 2014 at 8:33 am
Hi, Denise! Your story is very inspiring to me. I'm 39 and I am having mitral valve repair surgery with Dr. Accola on Tuesday. Can you tell me how many days you were in the hospital? How many weeks until you felt you were back to your old self? I'm most concerned about recovery because I have 3 small children – ages 6, 3 and 1.
Thank you and God Bless!
Kate


Maria Williams says

on January 5th, 2014 at 2:22 pm
Hi, Denise.
I read your message to Adam and noticed that it was dated April, 2011. I had mitral valve repair surgery on November 30, 2010 in Dallas, TX and completed cardiac rehab in April, 2011. Although there were some complications following the surgery the repair was a 100 % success. I also agree that pain was not a problem….minimal and well managed. I was wondering if your surgery was done through the sternum. My incision was on the right side of the breast. I think they call this minimally invasive surgery. I suppose it all depends on what type of repair needs to be done to the valve. I am happy to read that you are doing well. I am also happy to say that I feel great.
Sincerely, Maria Williams


Sharda says

on May 17th, 2014 at 3:10 pm
Hi to all, . My husband is having Mitral valve repair surgery on May 27, in Oregon. Any words of wisdom? Thank you so much.
God bless!
Sharda


Joe Nunziata says

on May 20th, 2014 at 12:13 pm
It has been 7 since my mitral valve repair and the symptoms are non-existent. He needs to realize that there is light at the end of the tunnel and have faith in the process. It's important to start walking as soon as the Doctor approves it and to do your breathing excercises. I wish you and your family all the best!


Jennifer Allen says

on May 21st, 2018 at 9:40 am
I was born with a mitro valve prolapse. The doctors told my parents that I would probably grow out of it. Here I am at 41 years old and I am scheduled for Valve repair on June 11th. To say that I am nervous or scared is an understatement! I have 3 children 13,10, and 7 and the thought of heart surgery has me pretty upset. If anyone could share their surgery experience or advice it would be greatly appreciated.

Adam's Newest Blogs
Adam's Newest Posts