Are Medical Tourists Seeking Heart Valve Treatment In Germany?
By Adam Pick on June 6, 2011
Considering that over 45 million residents of the United States do not have health insurance, my inbox is filled with questions about the costs of heart valve surgery. Many of those emails inquire about the use of foreign, cardiac centers for valvular treatment.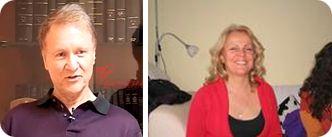 Medical Tourists For Mitral Valve Repair – Robin Steel & Ros Hernmarck
As you may already know, several patients within this community have traveled abroad with positive results. For example, Robin Steel and Ros Hernmarck both traveled to India for mitral valve repair surgery. Recently, however, I've learned that facilities in Europe are offering medical tourism packages which compete on quality, cost and access to "next-generation" technologies.
To learn more about heart valve surgery programs in Germany, I contacted Dr. Juergen Ennker, chief of cardiothoracic surgery at MediClin Heart Center, which is close to Frankfurt. Here are the highlights of my interview with Dr. Ennker.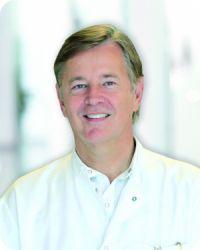 Dr. Juergen Ennker, Chief of Cardiothoracic Surgery, MediClin Heart Center
Adam: Dr. Ennker thanks so much for chatting with me today.
Dr. Juergen Ennker: I have to thank you Adam. You are increasing the quality of care for heart valve patients around the world.
Adam: To start, can you tell me about you and your practice? Is heart valve surgery a core part of your practice?
Dr. Juergen Ennker: Yes, indeed it is. Although we perform a lot of off-pump coronary artery bypass surgery with complete arterial revascularization, heart valve surgery is a core part of my practice. The continuous increase in heart valve surgery is a consequence of the advancing age of our patients.
Adam: About how many heart valve surgeries have you performed during your career? Do you specialize in a particular type of heart valve treatment?
Dr. Juergen Ennker: Personally, I have implanted more than 2,000 heart valve replacements over my 30-year career. During the early part of my career, we predominantly implanted mechanical valves. Now, we have completely switched to biological valve solutions – porcine (pig) valves and bovine (cow) valves. Predominantly we implant the stentless Freestyle valve, here we are able to document more than 3,000 implantations, the largest series worldwide, according to Medtronic, its U.S.-based manufacturer. (To learn more about valve replacement surgery, click here.)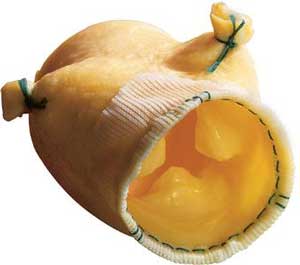 Medtronic Freestyle Tissue Valve
Adam: I understand that MediClin Heart Center is qualified to perform surgery on patients from countries outside of Germany.
What do you feel are the top three reasons why foreign patients are coming to your cardiac center?
Dr. Juergen Ennker: In my opinion, I believe the top three reasons why international patients come to MediClin Heart Center is:
First, our cardiac surgery department produces superior results in cardiac surgery. These results are published annually. As a result, more than 70% of our patients are from cites well beyond our direct referral network.
Second, our hospital has performed over 10,000 heart valve procedures.
Third, we offer personalized treatment combined with a high standard of care which leads to patient satisfaction.
Adam: Have many patients from the United States come to MediClin Heart Center?
Dr. Juergen Ennker: So far, only a handful of patients have come from the United States. It's a negligible number compared to our other international patients. For foreign patients, we provide excellent care at reduced costs — which I believe is attractive to patients outside of Germany.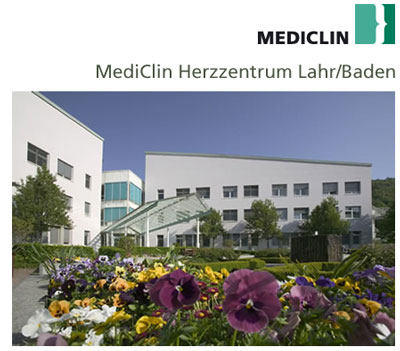 Adam: There is a lot of patient interest in the transcatheter valve treatments (Sapien, CoreValve, MitraClip) for aortic valve replacement and mitral valve repair. These therapies are approved for use in the Europe, correct?
Dr. Juergen Ennker: The transcatheter valve procedures you referenced are still not approved by the FDA in the United States. In the meantime, these minimally invasive therapies are standard procedures here in Europe. We perform catheter-based valve procedures in our hybrid operating room weekly. The hybrid operating room enables us to perform surgical and interventional procedures with our interdisciplinary team consisting of cardiac and vascular surgeons, cardiologists and anesthesiologists.
Adam: As the percutaneous technologies are still waiting for FDA approval in the United States, have any patients come to Germany for treatment with these new technologies including transcatheter aortic valve replacement implantation?
Dr. Juergen Ennker: We have treated a substantial number of patients from outside of Germany with transcatheter techniques using the Edwards Sapien Valve and the Medtronic Corevalve. In addition, we also perform endovascular aortic surgery, treating aneurysms of the whole aorta in an interventional fashion.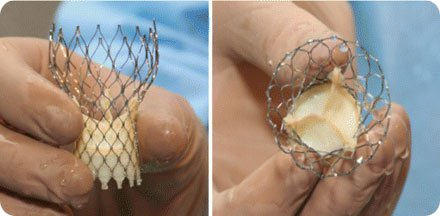 CoreValve Transcatheter Aortic Valve Replacement (Medtronic)
Adam: Can you share what your clinical experience has been with the percutaneous approaches to valvular treatment?
Dr. Juergen Ennker: Our clinical experience in catheter based valve treatment exceeds 100 patients. Presently, the indication for this type of procedure is very tight.
We published a series of over 500 octogenerians, patients over 80 years old, in The European Journal of Cardio-Thoracic Surgery. We were able to obtain the same, or even better results, with the conventional surgical approach using the Medtronic Freestyle prosthesis compared with the results of transcatheter operations published in the literature during 2009 and 2010. I feel our success is attributed to a very defined indication for surgery. You must know which therapeutic method is optimal for which patient.
Adam: Is there anything else our community should know about medical tourism in Germany?
Dr. Juergen Ennker: Yes, absolutely. Here in Germany, I feel we have a special situation. We can provide world-class care with comparably low prices. In my opinion, there is no need to go, for example, from the East Coast of the United States, to Thailand, or the Philippines, when you can receive the same quality of care in Germany when compared to the U.S.-based hospitals.
Adam: Thanks so much for your time Dr. Ennker.
Dr. Juergen Ennker: I have to thank you for giving us the opportunity to educate and share our mission with heart valve patients around the world.
To learn more about Dr. Ennker or MediClin Heart Center, please visit Dr. Ennker's surgeon profile or call his office at 0049 7821 925 1001.
Keep on tickin!
Adam

Robert Baker says

on June 6th, 2011 at 4:22 pm
Adam, great article on a subject near and dear to me. I was presented with aortic valve replacement surgery and cardiac catheterization with no insurance in December of 2009. I too looked at traveling outside the US for this surgery. However, I found a US based hospital (Galichia Heart Hospital in Wichita Kansas) that catered to medical tourists for these and other medical services. The care was absolutely first class and the doctors and nurses were the best. For me, the primary issue was cost. I was quoted for an aortic replacement surgery and cardiac catheterization, in my area, of $145,000. That price would wipe out anyone without insurance and I contend there are people told to have the surgery and they choose not to get treated because of this price. Galichia and Dr. Toon were heaven sent to my circumstances. With travel the cost was $25,000. Still allot of money, but certainly much better then what I was quoted by 4 different hospitals. The most difficult part of my research was getting the hospitals to give me all inclusive prices for these two procedures. I hope that those who are told they need these types of treatments and don't have insurance can and will still look at treatments both inside the US and outside instead of not getting any treatment at all because of the costs.


Oksana says

on February 25th, 2012 at 6:44 pm
Hi Robert. Do you think I could ask you about your experiences in Germany with your cardiac surgery? Please let me know! Thank you!
– Oksana.


achintya kumar majumdar says

on March 3rd, 2012 at 2:12 am
my wife is arotic valve replacement patient. can she become mother. so what caution she should be take before she become pregnant.

Adam's Newest Blogs
Adam's Newest Posts