Speaking & Book Signing Invitation: "For People With Heart Murmurs" hosted by Alta Bates Medical Center — This Thursday in Oakland!
By Adam Pick on February 11, 2011
For those in the Oakland area, I wanted to invite you to a special, educational seminar hosted by Alta Bates Summit Medical Center in Oakland, California this Thursday, February 17, at 6:30pm.
During this complimentary session titled, "For People with Heart Murmus", Dr. Junaid Khan, staff surgeon, will discuss heart valve disease and the various treatment options available to patients. To help patients and their caregivers understand the patient perspective on heart valve surgery, Dr. Khan has asked me to speak at the event and then sign books. FYI, all books signed will be provided at no charge for those who RSVP in advance of the event (while supplies last).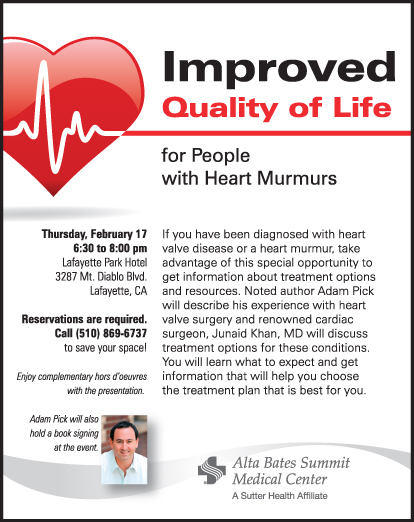 If you or some you know would like to attend the event, please RSVP by calling (510) 869-6737 as soon as possible — space is limited.
I hope to see you there!
Keep on tickin!
Adam
Adam's Newest Blogs
Adam's Newest Posts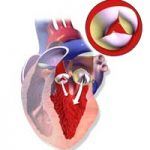 Surgeon Q&A: What Should Patients Know About Aortic Regurgitation? Learn More.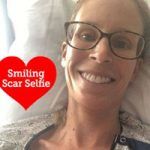 Sara Educates & Inspires 38,443 People About Heart Valve Surgery! Learn More.