Technology Update: Cardiologists & Surgeons Evaluate The SAPIEN Heart Valve Replacement Trial (Part II)
By Adam Pick on October 15, 2010
When the latest results of the PARTNER trial became available, many in the medical, investment and patient communities quickly analyzed the data specific to the new SAPIEN heart valve replacement. As you may be aware, the SAPIEN (i) requires no trauma to the sternum during aortic valve replacement, (ii) is currently used for high-risk patients suffering from aortic stenosis, and (iii) has yet to receive FDA approval in the United States.
While many physicians and investors took instant favor to the findings published in The New England Journal of Medicine, I was curious to know what cardiologists and heart surgeons thought of the study — after the data was digested.
For that reason, I contacted several cardiologist and surgeons to discuss this topic. I asked them three questions:
Did the recent PARTNER trial results change your views on the utility or performance of the SAPIEN valve replacement device? If no, why not? If yes, how did your view change?
What do you feel is the greatest opportunity for catheter-based solutions going forward?
What concerns might you have about the SAPIEN technology going forward?
Here are select highlights from this virtual cardiac round table:
QUESTION #1: DID THE PARTNER TRIAL RESULTS CHANGE YOUR VIEWS ON THE UTILITY OR PERFORMANCE OF THE SAPIEN VALVE REPLACEMENT? IF NO, WHY NOT? IF YES, HOW DID YOUR VIEW CHANGE?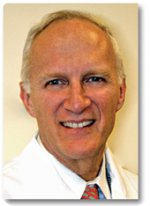 Dr. Jeffrey Borer, M.D.
Before the PARTNER results, I had no views — there were no data and the prosthesis, being experimental, was and is only available in the US in the context of an experimental protocol.
Thus, the PARTNER trial provided the first data on which I could formulate and opinion. My opinion, based on PARTNER, is that, in highly selected patients, i.e., those for whom surgery is considered of sufficiently high risk so that surgeons will not undertake the standard procedure, survival can be modestly prolonged and, probably more importantly, hospitalization rate can be significantly reduced in the short/mid term, such that the catheter-based prosthesis is a viable therapeutic option. That having been said, the risk of cerebrovascular complication, while not very high in absolute terms, nonetheless is quite real. It is my belief that, in the population for which the valve is reasonable for use (i.e., a PARTNER-type population), the value of quality of life often is perceived by the patient as far more important than quantity of life. Thus, reduction of hospitalization rate is very important, but stroke likelihood also is very important. These issues would need to be discussed carefully with prospective patients before a decision regarding catheter-based therapy is finalized.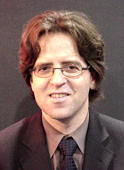 Dr. Niv Ad, M.D.,
My opinion or view on the utility or the performance of the valve did not change based on the high risk cohort results of the PARTNER trial. The results are important, however, the groups are small and the follow-up is very short to make any decision related to SAPIEN's long term performance. What we can say is that in very sick patients the mortality and the complications rate although high in the treated group were found to be significantly lower compared to the untreated group and this is very important.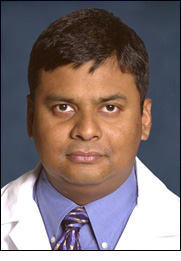 Dr. Saibal Kar, M.D.
We at Cedars Sinai Medical Center played a major role in the PARTNER Trial. In the course of the trial, we noticed the clinical benefit of this procedure for the high surgical risk patients with severe aortic valve stenosis. Many of these patients were non-operative candidates. So, in summary, I am not surprised by the results of the PARTNER trial.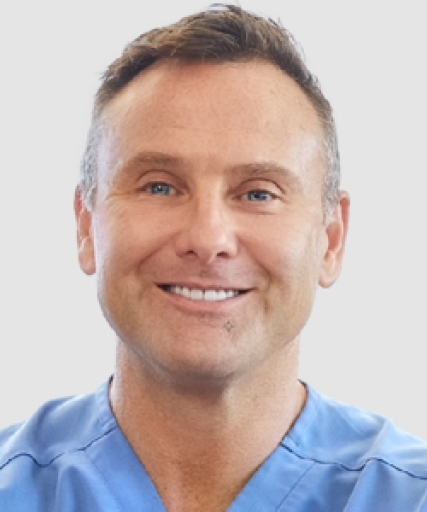 Dr. Allan Stewart, M.D.
I have been involved with the device since its early feasibility trial (I-REVIVE). Initially the valve was called the Cribier-Edwards valve and was inserted through a vein in the leg, rather than an artery.  This procedure was quite risky and led to many complications.  Both the device and the procedure to implant the device has undergone many iterations since then, leading to a quite reproducible result.  I am not surprised that the trial was a success, but I'm amazed at just how dramatic the impact is.  Currently, the results are only applicable to patients deemed too high risk for surgery.  We will need to wait for the results of cohort A (those patients who were surgical candidates, although at high risk for surgery) before opining on its future applications.  Additionally, we need more information on the durability of the valve before recommending it for application in lower risk patients.  Having said that, PARTNER II (a trial of lower risk surgical candidates) will start soon.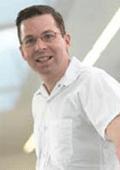 Dr. Marc Gillinov, M.D.
Excellent option for those who are too frail or sick for standard aortic valve replacement. I would not encourage widespread use in other populations yet as 1) The stroke risk was high and 2) The durability of the valves is unknown.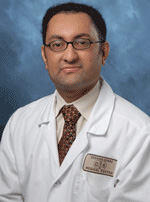 Dr. Ram Dandillaya, M.D.
I think the recent PARTNER trial results reinforced to me that we have a game changing technology here. Experience with catheter-based coronary interventions, such as heart stents, certainly made it intuitive that less-invasive valve strategies are preferable to the demands of open heart procedures. In most cases, severe aortic stenosis in a traditionally inoperable patient meant a slow demise with only temporary solutions. We now appear to have a more durable solution that not only improves symptoms, but impressively reduces mortality and repeat hospitalizations over a median follow up period of 1.6 years.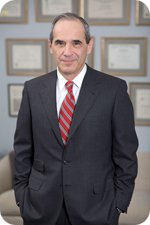 Dr. Vincent Gaudiani, M.D.
I did not have a view of SAPIEN. That is what randomized trials are for, to help you develop a view. Among the sickest patients – those who received the valve – did better than those who didn't, but the mortality  is still very high in both groups.  As a society, we will have to decide just how much we want to spend for health care near end of life.  This is a complex moral question that requires serious consideration, and that has not yet occurred.
QUESTION #2  – WHAT DO YOU FEEL IS THE GREATEST OPPORTUNITY FOR CATHETER-BASED VALVE REPLACEMENT SOLUTIONS GOING FORWARD?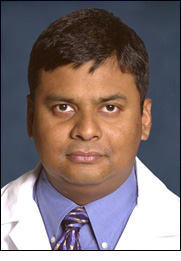 Dr. Saibal Kar, M.D.
Many of these minimally invasive catheter based solutions will become the first option for patients with high surgical risk patients. Over time, as the technology is refined, and the procedure becomes safer, reproducible, and if the data demonstrates durability, the catheter-based solutions will be a treatment option for younger patients seeking a less invasive approach.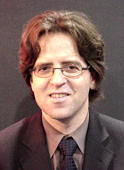 Dr. Niv Ad, M.D.
If used appropriately SAPIEN would add an important dimension to our ability to treat patients at very high risk for traditional aortic valve replacement. As someone who was involved with this specific technology in its pre-Edwards era, I find it very exciting to have such an excellent tool available clinically.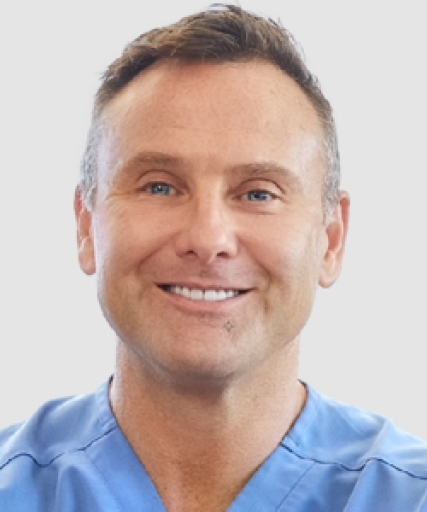 Dr. Allan Stewart, M.D.
I believe that there are limitless possibilities for catheter-based solutions going forward.  Perhaps the most exciting is the potential to rescue surgically implanted valves that fail over time.  This advance may one day eliminate the need for repeat heart valve surgeries and also reduce the need to implant mechanical heart valves.  As the technology continues to advance, we will implant valves in the mitral position as well. Provided the durability of these heart valves is acceptable, I anticipate wider application into lower risk patients.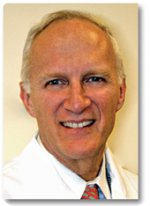 Dr. Jeffrey Borer
The applicability of a catheter-based aortic valve replacement in a less restricted population than PARTNER would be a very welcome option. However, in such a population, the efficacy and durability of the therapy remains to be demonstrated, requiring additional study (and the results of the as yet un-analyzed results of the remaining arm of the PARTNER trial).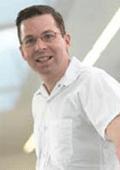 Dr. Marc Gillinov, M.D.
Initially the greatest opportunity will be to treat patients who cannot tolerate standard surgery.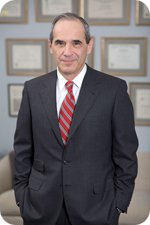 Dr. Vincent Gaudiani, M.D.
As we go forward and try percutaneous valves in better risk patients, we will learn whether they are as good or better than standard operation.  That is not known now.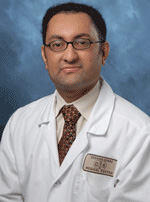 Dr. Ram Dandillaya, M.D.
The greatest opportunity (and challenge) will be to deliver catheter based solutions for both aortic and mitral valve disease to the smaller communities across the country. Certainly, there is a sizable population that will benefit. This will require significant collaboration between the entire health care team including cardiologists, cardiac surgeons, and nursing. Ultimately, we should see significant cost savings for the health care system due to reduced duration and intensity of hospital care.
QUESTION #3  – WHAT CONCERNS MIGHT YOU HAVE ABOUT THE SAPIEN SOLUTION GOING FORWARD?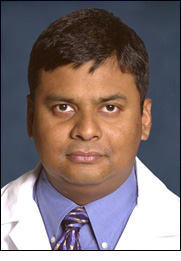 Dr. Saibal Kar, M.D.
Going forward, we need to demonstrate the safety and durability of this technology when compared to traditional surgery.  There were some concerns about a slightly higher risk of periprocedural strokes following this procedure. We hope some of the new protection devices might help in reducing some of these procedure related strokes.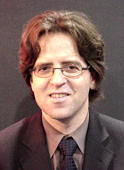 Dr. Niv Ad, M.D.
The biggest concern is that the valve is going to be used in patients that the traditional surgery has a huge advantage and can be performed safely and very effectively with devices that maintain proven longevity. We have to remember that artificial valves are being measured in long term and that the peri-procedural results are only one little piece of the puzzle. Long term complications and re-intervention play a very important role.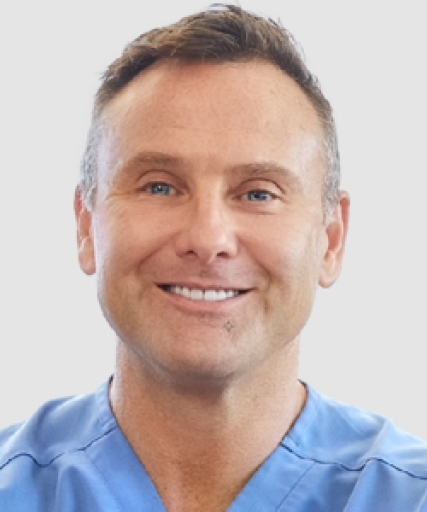 Dr. Allan Stewart, M.D.
The biggest concern is out-driving the headlights.  The data in this segment of the PARTNER trial only addressed patients too high risk for conventional surgery. There is not comparison in low risk patients. Additionally, there is not long-term durability data. My fear is that some patients will wait too long for an intervention, believing that widespread approval is around the corner. I also fear that public outcry will drive application into a patient population before data is available. Finally, I hope that practitioners will continue to partner to allow for the best solution in each patient population.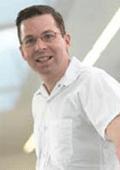 Dr. Marc Gillinov, M.D.
The primary concern is rapid adoption in the wrong patient populations. With a relatively high risk of procedural stroke and unknown durability, we must continue to gather data to define patients who are best served by this technology.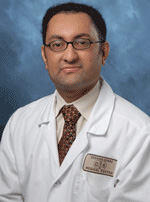 Dr. Ram Dandillaya, M.D.
Probably the major concern of the SAPIEN solution will be the long term durability of the valve. How well does the valve last over 5-10 years?  Careful and coordinated serial follow-up will be required to answer this question. Another question will be how does the SAPIEN solution compare to a low risk group undergoing traditional open heart aortic valve surgery?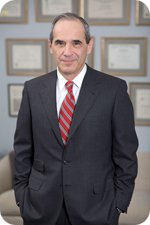 Dr. Vincent Gaudiani, M.D.
There are many unanswered questions, so let's do the science.
I hope the above information provided you with additional insight relative to the recent data published about the SAPIEN heart valve replacement.
As a former patient and high technology enthusiast, I see great possibilities for this device. However, as several cardiologist and surgeons share above, it appears there is more to learn about SAPIEN as its clinical use in distinct patient populations is better understood. That said, I will continue to monitor the evolution of this and other transcatheter solutions including CoreValve and the MitraClip.
Thanks to Dr. Kar, Dr. Ad, Dr. Borer, Dr. Stewart, Dr. Dandillaya, Dr. Lim, Dr. Gillinov and Dr. Gaudiani for taking the time to be a part of this virtual round table!
Keep on tickin!
Adam

Elizabeth Bird says

on October 15th, 2010 at 11:31 am
I have a question for consideration about the the SAPIEN heart valve. What is the age range that this type of valve would be considered appropriate for? My interest comes from my own experience with having an Aortic Valve replacement and being told that my arteries where too small for use with the heart-lung machine so the surgeon had to attach the machine into the herniated part of the Aorta because it was the only place large enough. How would a condition like small arteries affect the viability of being a candidate for the SAPIEN valve.


Earl Ledden says

on October 15th, 2010 at 1:36 pm


Roberta says

on October 15th, 2010 at 3:07 pm
Thanks for keeping us updated on new technology and advances and especially for including invaluable input from the experts themselves.


Roger Huggins says

on April 26th, 2013 at 10:51 am
Adam thank you so much for you dedication and follow up to this procedure. My Father is now 95 years young and I ordered your pamphlet back in June 2010 to give to Dad and discuss with his cardiologist as Dad had expressed a strong interest in having his heart repaired. This was all in vain as I received no incouragement from the medical field at that time, however yesterday April 25, 2013 Dr Dharawat the same cardiologist asked my Father if he was still interested in fixing his heart valve. He was talking about the Sapien procedure. We are going to set up an interview with a Dr in Cleveland, New York or UPMC in Pittsburgh. Pittsburgh and Cleveland would be the prefered areas as I live in Erie Pa and my Father is in Moundsville W.Va. Fathers stenosis of the aortic valve is at .9-1 cm. Mother also has Aortic Stenosis and she has been diagnosed at .7 cm. Mother is 91 and they both live in their own home. October will mark73 anniversary. Mother has not expressed any interest as she is afraid at her age, however it is very important to my Father. I ordered your pamphlet in 2010 but I am afraid it has been misplaced as I gave to my Father to read. Can you tell me how to get another. I am presently waiting on Dr. Dharawat to follow up with appt for interview with appropriate Dr in surrounding area. I asked Dr Dharawat what changed his mind in setting up interview and he alluded to the success that has been shown over the last year. Any advice or suggestion woul be appreciated.