Thank You, Media Planet & The Chicago Tribune
By Adam Pick on June 30, 2010
As strange as this sounds… In today's edition of The Chicago Tribune I find myself on the cover of an educational magazine titled "Cardiovascular Care".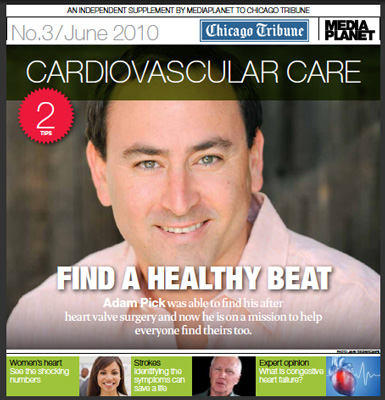 So you know, when I started this project, I never imagined it would turn into anything. I simply wanted to help one patient. Now, four years later, I am happy to report that we (emphasis on we) have helped thousands of patients and caregivers through heart valve surgery.
While I'm in this magazine, the true recognition belongs to you – the patients and caregivers of this special community. Thanks for all of your continued support. Together, we (again, emphasis on we) are making a difference. That difference is evident in the rapid expansion of this blog, the Heart Valve Surgeon Database, Heart Valve Journals and our recent charitable donation. Your caring support continues to touch, move and inspire the world.
I would also like to thank Cullan Shane Stefanik, the publisher at Media Planet, who coordinated this comprehensive effort to educate the Chicago-land people about cardiac care. Finally, thanks to The Chicago Tribune for running this awareness campaign about heart disease.
Luckily, I was granted the right to share this magazine with all visitors to my website. That said, if you would like to download and read this magazine, simply click the button below.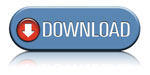 Thank You! Thank You! Thank You!
Keep on tickin!
Adam
Adam's Newest Blogs
Adam's Newest Posts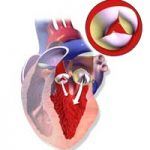 Surgeon Q&A: What Should Patients Know About Aortic Regurgitation? Learn More.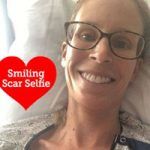 Sara Educates & Inspires 38,443 People About Heart Valve Surgery! Learn More.