"How Long Were You In Cardiac Depression?" Asks Mark
By Adam Pick on May 6, 2010
I just received a great question from Mark that relates to cardiac depression after heart valve surgery.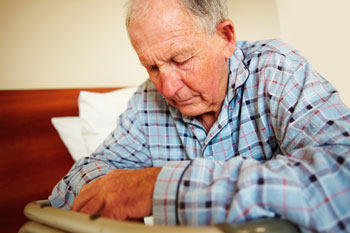 Mark writes, "Adam – Thanks for your book and website. It's pretty amazing what you have done for so many patients who need heart valve surgery. As for my question, I am nine weeks post-surgery. I feel like my mental health is declining due to the operation (and other family issues). I'm having more bad days than good days. I'm curious… How long were you in cardiac depression? Thanks, Mark"
As Mark alludes, cardiac depression is a post-operative condition that can impact heart surgery patients. During my research, I learned that the onset of cardiac depression can be immediate or delayed (by weeks or even months) after surgery.
Regardless of when cardiac depression manifests, reports suggest that between 30% to 75% of patients can experience feeling anxious or depressed after surgery. During my own survey of former heart valve surgery patients, 32% of respondents said they experienced some form of cardiac depression.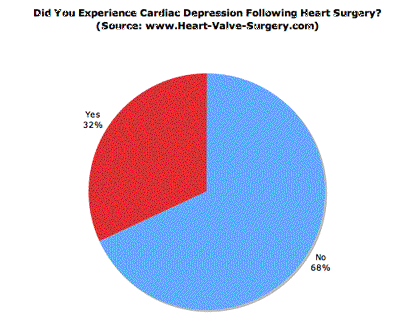 As for Mark's question, "How long does cardiac depression last?", I have yet to find a clinical answer.
However, Doctor R. Scott Mitchell, professor of cardiovascular surgery at Stanford Hospital and Clinics, notes, "I think there is a strong incidence of acute postoperative depression, which uniformly resolves in a period of weeks… I think the cause is entirely unknown, but it could be the psychological effect of anticipating surgery, the prolonged time under anesthesia, or the result of the heart-lung machine."
Personally, my experience with cardiac depression after aortic valve replacement lasted about six weeks and boy-ooh-boy was it a doozie. Thankfully, one month after surgery, my support group noticed the profound shift in my emotional outlook (from optimism to pessimism) and ongoing consumption of Vicodin. Thereafter, my concerned family — not my medical team — quickly sought help in the form of a pain management specialist and I started a great cardiac rehabilitation program.
Although I was not able to provide Mark with a definitive answer to his question, I hope the information above provides some additional insight into the topic of cardiac depression. If you experienced cardiac depression, perhaps you can share your experience relative to the question, "How long were you in cardiac depression?" Simply scroll below to leave a comment.
In advance, thanks for your thoughts!
Keep on tickin!
Adam
Adam's Newest Blogs
Adam's Newest Posts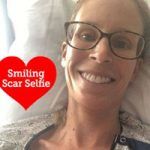 Sara Educates & Inspires 38,443 People About Heart Valve Surgery! Learn More.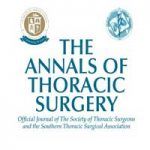 New Study: Heart Surgery Not Linked to Memory Decline Learn More.