"Former Patients… Can You Help?" Asks Adam
By Adam Pick on May 2, 2010
Hi everybody!
I wanted you to know that our Heart Valve Surgeon Database is continuing to grow and grow and grow. The directory now has over 500 surgeon profiles from 25 different countries. Not only is the database expanding, but it is really helping patients search for, learn about and contact trusted heart valve surgeons around the world.
Also, I just added a new search feature for patients. Several patients require bloodless surgery for personal and/or religious reasons. That said, I created a bloodless criteria on the main search page.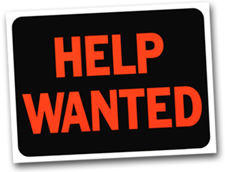 HOWEVER, PLEASE NOTE… We still need your help with this database!!! If you have had heart valve surgery, please consider contributing a surgeon profile to the directory. It only takes 5 minutes to complete the online form. Can you help?
To add your surgeon profile, please click here.
In advance, thanks for taking the time to help future patients and caregivers!
Keep on tickin!
Adam
Adam's Newest Blogs
Adam's Newest Posts