"Do Calcium Supplements Accelerate Heart Valve Disease?" Asks Cheryl
By Adam Pick on April 5, 2010
As I suffered from a calcified heart valve prior to surgery, I definitely perked up when I read this email from Cheryl of Ontario, Canada.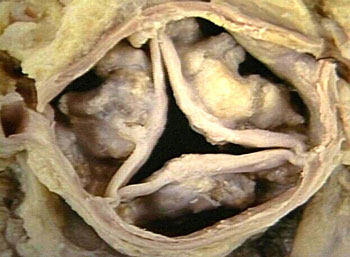 Calcified Aortic Valve (Aortic Stenosis)
Cheryl wrote to me, "Hi Adam – I have heard that some patients have been cautioned about the overuse of calcium supplements (including Rolaids) considering potential damage to heart valve leaflets.  As so many patients, especially women, use supplements, I was curious to know your thoughts about calcium supplements. My calcium use was part of my history when I underwent a mitral valve repair and I wasn't given any warning. What about other antacids such as Tums? Is this a cause of valve failure? Thanks, Cheryl"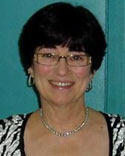 Cheryl Irvine, Mitral Valve Repair Patient
After reading Cheryl's question, I was really curious. That said, I reached out to Eric Roselli, M.D., one of the Cleveland Clinic's leading heart valve surgeons.
In discussing this topic with Dr. Roselli, he noted, "Although it is a theoretical concern, there is no direct evidence to support the connection between excess calcium intake and the risk of degenerative aortic stenosis."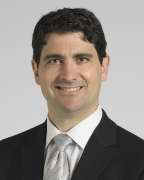 Dr. Eric Roselli, Heart Surgeon, Cleveland Clinic
Specific to Cheryl's situation, Dr. Roselli noted, "If Cheryl had a mitral valve repair, I suspect she probably had degenerative mitral valve disease (commonly referred as mitral valve prolapse) and there is not even a theoretic concern for her and the use of calcium supplementation. If her primary care doctor believes she should be on calcium or vitamin D supplementation for potential osteoporosis, then – by all means – the history of a mitral valve repair for degenerative disease should not be a contraindication."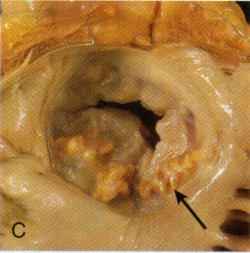 Calcified Mitral Valve
I hope this helped all of us learn more about calcium supplements and heart valve disease.
Keep on tickin!
Adam
Adam's Newest Blogs
Adam's Newest Posts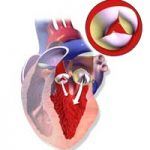 Surgeon Q&A: What Should Patients Know About Aortic Regurgitation? Learn More.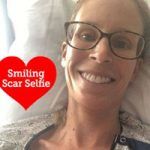 Sara Educates & Inspires 38,443 People About Heart Valve Surgery! Learn More.