Guided Imagery Helps Sam Prepare For Heart Valve Surgery
By Adam Pick on March 24, 2010
As we have learned together, there are several strategies and tactics that patients can use to best prepare for their heart valve surgery. Specific to this point, I just received an insightful email from Sam Swerdlow about using guided imagery CDs prior to surgery. Here is what Sam wrote: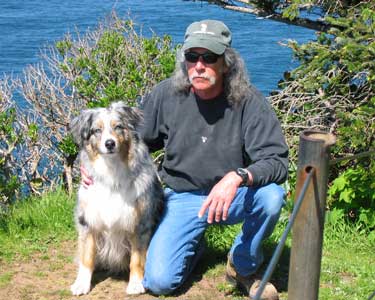 Sam Swerdlow, Heart Valve Replacement Patient, & Slater
Hi Adam,
I wanted to let you know of something very awesome that has happened to me. As I have emailed you before, I have been preparing for my aortic valve replacement by listening to meditation and guided imagery cds.
There are many goals of guided imagery. One goal is to learn deep relaxation techniques so the body can heal more rapidly. Another goal is to visualize surgery with no complications, minimal bleeding, and little (or no) discomfort after the procedure.
The listener learns how the patient can become an active participant in healing their body through surgery. During the last two weeks, I have been working with two programs – "Prepare for Surgery, Heal Faster" by Peggy Huddleston and "Meditations to Promote Successful Surgery" by Belleruth Naparstek.
I have been focusing my energy on my heart and my aortic valve, visualizing both my body's acceptance and the healing of a new tissue valve. Tonight, I suddenly realized that for the last four or five days I have not experienced any of the heart discomfort (arrhythmias and palpitations) that had been becoming more-and-more prevalent over that last three months.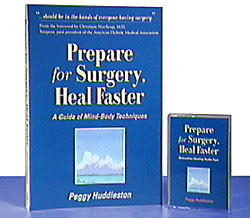 Typically, that discomfort was most common during mild activity or when was I laying down at night. Now, my heart beats as it should and I am not experiencing any symptoms of my severe aortic stenosis.
What a bonus! And, what confirmation of the powerful roles we, as patients, play in our own successful surgeries and in our healing process.
I was so excited I just had to email you. Please let Anita know how valuable her blog was for me in preparing for surgery. I'm sure I'm not alone. There must be others that have benefited from Anita's tips.
Keep up the great work Adam! Thanks again for your heart valve surgery book!
Sam Swerdlow,
Oregon
P.S. I recently received a post-op email from Sam. He writes, "I thought I'd send you an update on my successful aortic valve replacement procedure performed by Dr. Gillinov. It could not have gone smoother. It was awesome finally meeting Dr. Gillinov in person. He exceeded my expectations in every way."
Adam's Newest Blogs
Adam's Newest Posts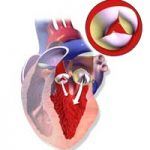 Surgeon Q&A: What Should Patients Know About Aortic Regurgitation? Learn More.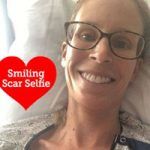 Sara Educates & Inspires 38,443 People About Heart Valve Surgery! Learn More.