"Are Flu Shots and Swine Flu Vaccines Safe After Heart Valve Surgery?" Asks Jackie
By Adam Pick on October 27, 2009
Considering the recent Swine Flu outbreak, I've received several emails about flu shots and heart valve surgery.
I just opened a note from Jackie that reads, "Hi Adam – I recently had mitral valve replacement with a pig valve due to severe regurgitation. I'm curious to know if there is any reason I >should not get a flu shot or an H1N1 vaccine? Thanks! Jackie"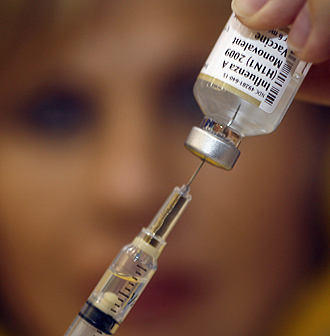 As I really do not like being sick, I've always been a flu shot fan. However, after my heart valve replacement surgery, I found myself wondering, "Could a flu shot cause some form of complication after open heart surgery?"
To answer that question, I contacted my surgeon. In discussing this topic with Doctor Starnes' office, I learned there were no apparent issues for patients getting flu shots after heart valve surgery.
However, with the new Swine Flu vaccine, I found myself thinking, "Is it safe to get the H1N1 vaccine?"
This time, I decided to contact Dr. Eric Roselli, M.D., heart surgeon at The Cleveland Clinic, to learn more about swine flu and heart surgery patients. In response, Dr. Roselli noted, "According to our infectious disease specialist, the vaccine should be fine."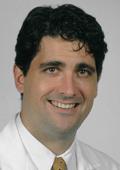 Dr. Eric Roselli, M.D. – Heart Surgeon
The Cleveland Clinic
As of Friday, 16.1 million doses of swine flu vaccine were ready for shipping, and over 11 million doses had been sent out to state health authorities.
You should know that the symptoms of swine flu and seasonal flu are very similar. According to MedicineNet, the symptoms are virtually the same — fever, cough, sore throat, runny or stuffy nose, body aches, headache, and chills. Yet, experts say that swine flu is more contagious, and seems to affects a younger age group.
I hope this helps you learn more about flu shots, the swine flu vaccine and heart valve surgery.
Keep on tickin!
Adam
Adam's Newest Blogs
Adam's Newest Posts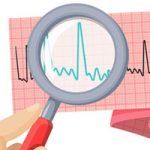 "How Do I Know When My AFib Is Gone After Heart Surgery?" asks Linda Learn More.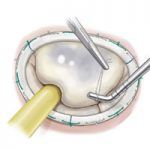 New Findings: Mitral Valve Repair Restores Normal Life Expectancy! Learn More.