At 85, After Tissue Valve Replacement And Pacemaker Implant, Connie Keeps On Walking!
By Adam Pick on October 23, 2009
I just received a great patient story from Connie Batich. Considering that Connie's note touches on so many elements of heart valve surgery – diagnosis, symptoms, second opinions, angiograms, vent tubes, a-fib, recovery – I thought you might appreciate reading about her experience. Here is what Connie wrote to me:
Adam,
We both had heart valve surgery. Only difference.. You were 33 and I am 85!
I've had a heart murmur all my life. But, in 1996, I felt palpitations and went to a cardiologist who diagnosed stenosis of the aortic valve. Since then, I've seen a cardiologist yearly for an echocardiogram and stress test. Then, about two years ago, my cardiologist called me all excited that my stenosis was severe and I should have the valve replaced right then-and-there!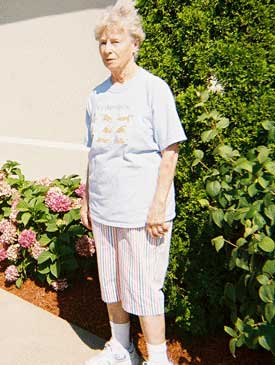 Connie Batich, Heart Valve Surgery Patient
Well, my family wanted a second opinion… So, I went to another cardiologist who said, "Well, let's wait until you get symptoms."
I kept on doing my two-mile daily walk and gardening, etc., etc.
Eventually, I became very fatigued and finally decided myself that I needed the operation. So, on September 4, 2009, I went to Morristown Memorial Hospital (supposedly one of the best for heart surgery) in New Jersey. Doctor John Brown operated on me. Dr. Brown used a tissue valve replacement. After all, how long can I live? And, I dreaded the thought of being on Coumadin the rest of my life.
When the cardiac catherization was done the day before surgery, I learned that all my heart vessels were fine! On the day of the surgery, I woke up in the intensive care unit. I turned to my daughter and said angrily, "How come they haven't operated on me yet? I was supposed to be first one on the docket."
My daughter calmly said said, "Mother the operation is all over with."
I couldn't believe it. I was thankful. I wasn't ever aware of the ventilator tube which I had dreaded. The tube was already removed from my throat when I woke up.
I had to stay in the hospital for 10 days on account of atrial fibrillation. My heart actually stopped beating for 3 or 4 seconds. Doctor Brown wanted to monitor it. The medical team even considered "electroshocking" my heart which didn't sound like fun. To resolve the issue – the day before I left the hospital – the doctors put in a pacemaker under local anesthetic (which was somewhat painful).
My recovery is going well. I have been taking walks around the block. Last Saturday night, I went to a school track and did half a mile. I am really anxious to have some pep and be back to my old self… Or, even better!
Thanks so much for your heart valve surgery book! I read it cover-to-cover before my surgery!
God Bless!
Connie Batich
Garwood, New Jersey
Adam's Newest Blogs
Adam's Newest Posts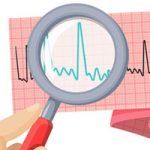 "How Do I Know When My AFib Is Gone After Heart Surgery?" asks Linda Learn More.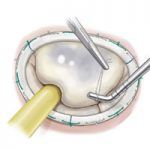 New Findings: Mitral Valve Repair Restores Normal Life Expectancy! Learn More.