"Bleeding Gums, Coumadin & A-Fib After Heart Valve Surgery?" Asks Laura
By Adam Pick on October 22, 2009
Given the recent post about endocarditis, swine flu and heart valves, I've received several emails about these topics. Laura just sent me an interesting question asking for your help about dental cleanings, gum bleeding and atrial fibrilation.
Laura writes, "Hi Adam, I had double valve replacement surgery a little over a year ago and have been feeling very good. Then, I went to the dentist for my routine cleaning. I took my usual prophylactic antibiotics. My gums bled almost all day because of the Coumadin. Then, I started getting irregular beats that feel like borderline atrial fibrillation (a-fib). This happened to me six months ago as well. It took about 10 days for it to go away. Has anybody else had this experience? What can I do about it? Thanks, Laura"
Unlike Laura, I did not experience the complications referenced above. That said, I was hoping you might be able to help her. If you experienced issues with gum bleeding and a-fib after heart valve replacement or heart valve repair surgery, could you help her by leaving a comment below?
In advance, thanks for sharing your thoughts with Laura.
Keep on tickin!
Adam
Adam's Newest Blogs
Adam's Newest Posts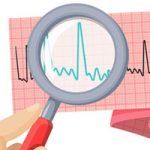 "How Do I Know When My AFib Is Gone After Heart Surgery?" asks Linda Learn More.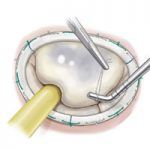 New Findings: Mitral Valve Repair Restores Normal Life Expectancy! Learn More.